Selected News
What Is a Security Risk Assessment, and How Do You Manage It?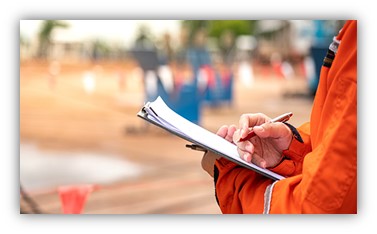 Security ought to be a major concern in most companies. Your role is to ensure that the security risks associated with all your processes, technology, and business activities are recognized and taken into account. There can be instances where you may be legally obligated to formally assess these security risks and follow specified guidelines to reduce them.
What is Security Risk Assessment?
A security risk assessment is a procedure that aids businesses in locating, evaluating, and putting security measures into place. It protects physical and informational assets from unauthorized users and prevents security flaws and threats from compromising the organization.
How Do You Manage a Successful Security Risk Assessment?
Identification: Establish all critical technological assets of the infrastructure and later diagnose if these are creating, storing, or transmitting any sensitive data. It is suggested to create a risk profile for each of the process.
Assessment: Implement a strategy to evaluate the identified security threats for important assets. Determine how to spend time and resources towards risk mitigation after comprehensive evaluation and assessment. The methodology or assessment strategy must look into the connections among assets, risks, vulnerabilities, and mitigating controls.
Mitigation: For each risk, establish a mitigation strategy and implement security controls.
Prevention: Implement policies and techniques to reduce the likelihood of threats and vulnerabilities affecting the resources of your company.
Why do you need security risk management?
A security threat risk assessment is essential for safeguarding your business from security threats. It gives you a clear picture of the threats in your environment and important information about how crucial each issue is. Improving your security can allow you to maximize your IT resources and budget, thus saving you time and money. Risk assessments aid in the prevention of potential risks to an organization's security. To protect the company against physical, socioeconomic, and environmental dangers, security officers need to understand how threats, vulnerabilities, and risks relate to one another.
In addition, security risk assessment also helps an organization to:
prevent any possible threats with the capacity, desire, or intent to take advantage of existing vulnerabilities;
prevent data loss and cyberattacks by safeguarding sensitive and valuable corporate data, including customer and financial information; and
evaluate each asset's risk ranking and importance based on how it would affect business operations.
Security threat risk assessments should be performed by every firm that handles sensitive data, such as personally identifiable information (PII) or personal health information (PHI). Some of the industries that could use periodic risk assessments include healthcare, card payment, public companies, etc.
A security risk assessment shouldn't leave anything to chance. Sentry Security provides security threat risk assessment at St. Louis. Our seasoned professionals, who have had years of training and experience will begin the conversation by getting to know you, and your environment. We can give you the guidance you need to determine exactly what a Security Risk Assessment project will look like for your establishment. We can also implement the use of the latest technology created by experienced designers and installers of servers, systems, and more.
To inquire about our security threat risk assessment procedure, or to talk about your unique security concerns please contact us at 314-867-1125 or via email.