Selected News
5 Approaches For Threat And Risk Assessment In Security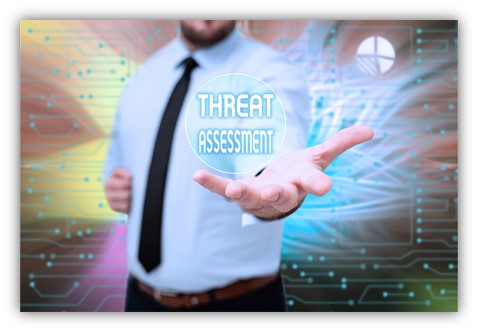 It may be stressful for business owners to improve their company's safety and ensure that it is up to code while also managing essential business decisions. Criminal activity, thefts, break-ins, and robberies are all threats to businesses, so it's critical to guarantee you are secure, which will provide your employees and partners confidence in your company.
Today's corporate operations are heavily reliant on digitization across all industries. While technology improves efficiency, speed, and profitability for businesses, rising cybersecurity challenges threaten their long-term viability 5 Approaches For Threat And Risk Assessment In Security. Companies are utilizing several sorts of threat risk assessments to strengthen their cybersecurity infrastructure.
To secure your company, you must do comprehensive threat and risk assessments. Sentry Security risk assessment services in saint louis approaches security from all angles to reduce risks, from all types of situations.
We help businesses assess their strength and preparedness in hazardous situations, from property security to executive safety. Sentry Security brings years of experience and skill in threat and risk assessment. Our security professionals can provide critical advice for predicting and removing such threats.
Threat risk assessment is the first phase in a risk and vulnerability analysis for persons who work in the security or protection industry. The numerous security threats associated with a particular place are assessed in this threat assessment exercise. Tornadoes, hurricanes, floods, and earthquakes are all included, as are criminal threats (theft from location, aggression against personnel), terrorism threats (active shooter, vehicle-borne, and person-borne improvised explosive devices), and likely accidents. Organizations can plan how to protect their personnel, facilities, supplies, and essential infrastructure once dangers have been recognized.
1. Vulnerability Analysis:
Unless you detect and patch security weaknesses in your security architecture before cybercriminals discover and exploit them, your company will be vulnerable to current and advanced persistent threats (ATPs). Vulnerability risk assessments help you identify security flaws in your systems, devices, security solutions, operations, applications, and processes, giving you vital time to patch them.
Early detection and treatment of vulnerabilities reduces the risk of security breaches and improves the security and efficiency of your company.
2. Assessment of Live Threat:
Threat risk assessment is additionally a term utilized by security consultants to explain the method of perceptive and characteristic potential, immediate, or at hand risks by your operational individuals. A centered observation of behaviors and actions are used in active threat assessment. An experienced and trained observer consistently studies their surroundings, detects probable or suspicious persons, and determines whether they cause an immediate threat.
3. Risk Evaluation
Risk assessment involves planning for present and future security threats. This risk assessment involves a quantitative and qualitative evaluation of the risk of security events occurring shortly across the entire organization. Establishing a priority list containing probable risks is the end goal of this risk assessment. Security teams work to mitigate the most severe threats based on their likelihood and impact region.
4. The Assessment of Threats and Risks
Sentry security will use a similar threat and risk assessment and analysis procedure to determine if data, networks, software, hardware, and all security systems will be protected during a security threat. Then work with you to create a comprehensive plan with proper protocols to be followed if needed.
5. Audit Assessment
An audit entails examining an organization's present security posture to see if it complies with regulatory security compliance guidelines. Audits examine assets, technological structure, and documentation to identify areas where improvements are needed. We also look at how well the organization's employees understand security threats and train them on the importance of following these protocols when they carry out their everyday tasks. Are they follow best security practices and make security-conscious decisions?
Do you require a more detailed threat and risk assessment? Sentry Security can assist you with all aspects of security. Checkout our website or call us right away!