Selected News
Which is the most popular security system?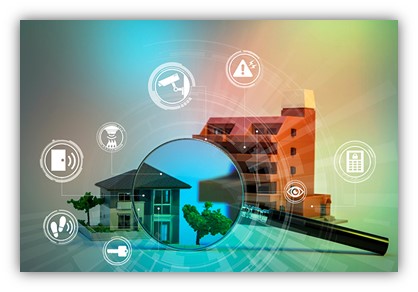 The risks of fire, burglary, and other disasters occurring at a business can strike any time. It can be challenging to respond to these threats without putting yourself in danger. To ensure your and your property's safety, investing in business security monitoring services is essential.
In recent years, technological advancements have greatly simplified and expanded the scope of security measures.
Protecting your place of business is critical, not only for your company's success but also for your employees. Continue reading to learn about the different business security monitoring systems that can help keep your company secure and reassuring, guarding against burglaries and, more significantly, thefts.
1.Video Surveillance Systems
2.Fire Alarm Systems
3.Alarm Response
4.Wireless Sensors
Although all these options are worthwhile, the most common recommendation is to hire an alarm response service.
Investing in a reliable alarm response security service is the best thing you can do to increase security in your immediate environment. Several alarm response security services are available from private security firms and local law enforcement.
Having a Sentry Security alarm system installed can help reduce the probability of a break-in at your place of business.
The purpose of an alarm response security service is to dispatch authorities if your alarm goes off. The on-duty security officer responds swiftly by heading to the area's hotspot and putting measures in place to quell the threat. An immediate response like this can drastically lessen the possibility of theft.
The use of a security alarm response service has many advantages
By alerting authorities quickly, alarm systems can reduce the chances of theft and protect valuables.
24/7 Availability - Besides its many other benefits, alarm response security is always accessible. The majority of security personnel patrol and keep watch over an area around the clock.
Creates a sense of security - The services of a security company that provides alarm response can help you feel safe in your property and neighbourhood.
Specially Trained Security Team - The security force that responds to the alarm has been prepared for such an emergency. They are equipped and trained to handle various threats, including break-ins. In the event of a fire or electrical emergency, the security staff will be able to assist you in contacting the appropriate local authorities.
Both individuals and businesses stand to benefit in several ways from the use of alarm response services. They offer relief from anxiety, protection against theft and damage, and rapid response times in an emergency. An alarm response service provides the solution if you want a reliable method to protect your property, assets, or employees.
Sentry Security provides alarm response security services. We have a team of active police and security officers who regularly patrol Edmonton's various neighborhoods.
Please call 314-867-1125 or email us to learn more about our alarm response services.