Selected News
The Pros of Security Services for Alarm Response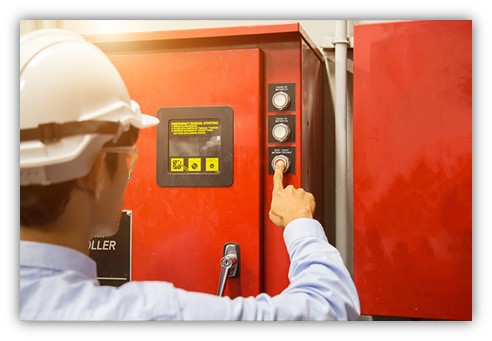 New technologies have made security much easier and more possible in recent years. Always think about how to make your business or home more secure. In this instance, alarm response security services are effective and provide peace of mind to everyone in the area, protecting you from break-ins and, more significant, thefts.
An alarm response security service is activated when your security alarm is triggered. The guard on patrol in the area rushes to the intended location and takes immediate action to solve the problem. This quick response can significantly reduce the damages or losses. Most security companies and law enforcement agencies offer alarm response security services.
If you need alarm response services saint louis, Sentry Security may be the best option.
Using an alarm response service has numerous advantages. Businesses and homeowners may rest easy knowing that their property is being watched over and secured by a team of security experts trained to respond to security alarms.
1. Constant Security
An alarm response service, monitors your property around the clock, guaranteeing that you get a quick response whenever your security system is activated. Many local police departments no longer respond to alarms unless they are verified by an individual or security personnel who may patrol the area around the clock and are on the lookout for any suspicious behavior.
Sentry Security has the tools to communicate with other officers, including walkie-talkies and GPS mapping. It also allows us to send security officers to hotspots quickly. Lowering reaction time helps with practical assistance. We can also communicate directly with Local, County and State authorities should the need arise.
2. Strong Dissuasion
Intruders and burglars are less likely to target homes and commercial buildings with installed burglar alarm systems. When intruders learn that you have an alarm system installed, they are enticed to leave your property. The startling sound will often scare them away even if they were unaware of its presence.
3. Functionality without pause
Alarm systems are divided into two groups—batteries, rather than direct energy, power wireless alarm systems. As a result, they're helpful even when the power goes out. Hardwired systems don't use batteries and rely on the power supply. As a result, no battery charge or replacement is required regularly. Having a wired system with battery back-up can give you the best of both groups.
4. Protecting you even when you're not home
When you're not at home, it's not easy to keep an eye on things. Security systems with alarm response can include cameras and alarms installed to detect any strange activity in your home including smoke, water, fire, glass breakage with more intricate sensors being developed every year. These systems are setup to to contact security quickly and automatically while audible alarms can inform your neighbors or others in any questionable activities.
5. Rapid response
Alarm response security will report the incident to your local security guards. An experienced team that understands your specific security requirements will be able to respond faster than the average police department. This can help to reduce damage while also protecting your home or business.
Alarm response services provide several advantages for both businesses and individuals. They give you peace of mind against, theft and damage, while providing quick response times in an emergency. If you need a dependable way to protect your property or assets, a professional alarm response service is needed.
Sentry Security provides alarm response security services. We have a team of active police and security officers who regularly patrol Edmonton's various neighborhoods.
Please call 314-867-1125 or email us to learn more about our alarm response services
St. Louis or to discuss your specific security needs.