Selected News
Benefits of Hiring Short-Term Security Guards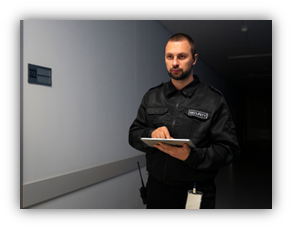 Is the security of your building a top priority for you? Are you in a pinch and need trustworthy protection? In such a case, you're not alone. Security has risen to prominence in today's fast-paced society for various reasons. If you own a business or oversee a major event, you know how important it is to keep everyone and everything safe. But how do you even begin? Why not consider the advantages of hiring temporary security guards from reputable St. Louis security firms like Sentry Security Services?
Let's have a look at the benefits of this adaptive approach.
1. Cost-Effective Solutions:
In comparison to long-term contracts, temporary guards are more economical. They are available for temporary security requirements, projects, or events. This adaptability can greatly benefit organizations whose security requirements are subject to frequent changes.
2. Immediate Response:
In the event of an emergency or security breach, short-term security guards are trained to respond quickly and effectively. Their presence on-site ensures that threats are addressed promptly, minimizing potential damage or harm. Sentry Security's short-term guards are well-versed in emergency procedures, making them an essential asset in times of crisis.
3. Visible Deterrent:
Visual deterrence is the effect that security guard presence has on potential threats. Security breaches can be substantially mitigated by trained guards patrolling your premises, preventing unauthorized access, theft, and vandalism.
4. Customer and Employee Safety
It is of utmost importance to help ensure customers' and employees' security and welfare. Everyone on your property can experience a sense of assurance and peace with the assistance of temporary guards. This may result in improved employee morale, increased customer satisfaction, and an enhanced business environment.
Reduced Liability
Additionally, employing temporary guards can mitigate the liability of your company. These experts are proficient in various scenarios, including mass management, conflict resolution, and administering first aid. Resolving volatile situations can prevent escalations that could result in legal complications for your organization.
Why Sentry Security Services in St. Louis?
Sentry Security Services emerges as a prominent name when considering the most suitable security service provider for their immediate security guard requirements. They provide extensive security services, boosted by their constant commitment to customer satisfaction and an outstanding record.
1. Diverse Skill Sets:
Sentry Security Services provides guards with various skill sets, allowing you to hire security guards specializing in event security, construction site security, and more.
2. Licensed and Trained Professionals:
Every security guard possesses a valid license and has undergone comprehensive training to manage various security situations and safeguard your assets effectively.
3. Flexible Scheduling:
Sentry Security Services allows you to schedule short-term security guards at your convenience. Their adaptability guarantees that you have security access when you need it. Explore the security solutions offered by Sentry Security Services, the foremost St. Louis provider of security services.
Today, prioritize the security and protection of your property and assets by making a prudent decision. By employing security guards from the leading security service provider in St. Louis, you will personally observe the advantages of temporary security solutions.
Contact Sentry Security Services immediately for short-term security requirements; their professional security guards will ensure your safety!