Selected News
Facts about Alarm Response Services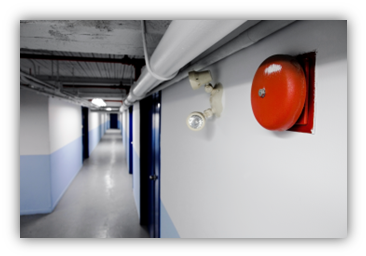 Alarm response services are vital in protecting our residences and businesses despite being an often overlooked security aspect. In St. Louis, where security concerns are of the utmost importance, knowing the facts about alarm response services can significantly impact your safety. In this blog post, we'll explore the facts about alarm response services and explain why they are essential for safeguarding your property.
What are alarm response services?
Alarm response services are specialized security teams that respond to threats from intrusion detection systems like burglar or fire alarms. These services ensure that any security problems are dealt with quickly and properly.
How Do Alarm Response Services Work?
When an alarm is activated due to a break-in, a fire, or an emergency, alarm response service providers send trained professionals to the scene. These security professionals can assess the situation, take appropriate action, and coordinate with law enforcement as required. Their prompt response can be crucial in preventing additional damage or loss.
Are They Different from Traditional Security Services?
Yes, alarm response services differ from conventional security services, focusing primarily on responding to alarms, compared to continuous on-site security. While traditional security services involve physical presence, alarm response services are designed to respond promptly to specific alarm-related events.
Why Are They Important?
Quick Response: Alarm response services guarantee a prompt response to emergencies, reducing potential damage or loss.
Peace of Mind: Knowing that security experts are on standby to resolve potential threats instills confidence.
Saves Time and Energy: The response team will rush to your property at night, so you won't have to.
How to Choose the Right Provider?
Consider the company's reputation, response times, pricing, and the caliber of its personnel when choosing an alarm response service. Selecting a company with a solid track record in the industry is crucial.
In conclusion, alarm response services in St. Louis are integral to a comprehensive security strategy. They respond quickly and reliably to alarms, ensuring the security of your property.
If you're in St. Louis and looking for reliable alarm response services, look no further than Sentry Security. With years of experience in the security industry and a commitment to the safety of your property, Sentry Security is your trusted partner in safeguarding what matters most to you.
Contact Sentry Security today to learn more about alarm response services in St. Louis and how they can benefit you. Protect your peace of mind and what matters most with alarm response services tailored to your specific requirements.