Selected News
The benefits that an on-site security guard offers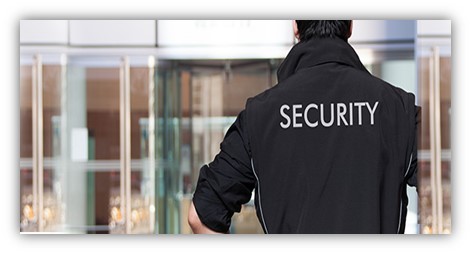 An on-site security guard is a professional who works directly with the facility owner to provide security services. The on-site security guard will be responsible for keeping the premises secure and ensuring that employees, visitors, and clients are safe from harm.
On-site security guards are trained to handle various situations, including emergencies. They also work closely with the police department to ensure that crimes are reported as quickly as possible. On-site security guards offer many benefits to companies that employ them. They can help your business avoid the risk of a data breach and help you ensure that the people in your building are safe—all while offering excellent customer service!
The guards work with you to determine what security measures are most appropriate for your workplace, whether hiring or installing closed circuit cameras, hiring a contractor to install an alarm system, or providing training on how to use such systems if needed.
Swift Reaction
Security guards can quickly respond to any situation that could affect business operations. They can deal with demanding customers in person, for instance. Investing in on-site security services is a quick and easy way to regain control.
Addressing Safety Concerns
Investing in security services will provide your company with an extra layer of defense. Your company will be well-protected from unwanted guests and criminal activity. Many of those who work in security have extensive military training. They have been instructed to use cutting-edge hardware to keep your business safe. They can also investigate, interview witnesses, seize evidence, and conduct a thorough security check of the area. As a bonus, they will compile a report detailing your company's loss prevention measures.
Security Patrols
Professional security guards have capabilities that even the most cutting-edge security systems lack. Yes, roving is included. While it's possible to monitor an area with multiple live-feed cameras, nothing beats having a security guard walk the premises, keeping an eye out for suspicious behavior while checking out blind spots.
Witness Who Can Be Considered
A security guard's second important role is that of a credible witness, who can inform and aid the police in the event of an incident. A security guard is always an objective expert who can testify to the facts of any unexpected incidents.
Information of this type may include the naming of a suspect, specifics about an aggressive worker, or anything else of interest. The on-duty officer is the best choice if you always need a security guard present or constant access control. For over 50 years, we've been serving the Greater St. Louis area by transmitting trained security guards to businesses and homes.
Many people in the St. Louis area consider Sentry Security the best security service available. We tailor our security measures to the specific needs of each client. Visit our website at sentrysecurity.net or call if you have any questions about our security guard service or want to speak with an expert about the many options available to you or your business.