Selected News
Primary responsibilities of a mobile patrol security officer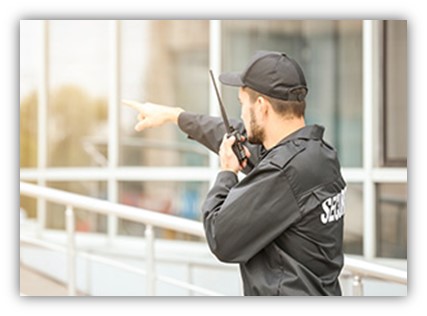 One who works as a mobile patrol security professional protects property, businesses, and other areas for individuals and companies. Paying close attention to details, understanding and responding to security issues is essential for this position. Professionals in roving patrol security are tasked with maintaining the well-being of the persons and assets under their care. They can protect you from vandalism, property loss, and other illegal activities.
To safeguard our possessions, we frequently rely on technological aids. However, nothing beats an actual security guard or security officer who can be on-site quickly and armed with the tools, experience, and training to respond to any issues.
Security guards on foot or in vehicles ensure that the property is always protected.
The primary roles of mobile patrol security personnel that make them so crucial in safeguarding the property are as follows:
Assessing Potential Dangers to Security:
Professionals in mobile patrol security may spend a significant amount of time assessing security threats and developing reaction plans. Tasks that need analysis of potential security risks include the following.
Supervising security systems –
Professionals in this field may utilize live video and motion detection systems to alert them on the protected building's activity. They may work at an office outfitted with camera monitors or from any location with access to the security systems via a mobile device.
Patrolling –
Security patrols are trained to keep an eye out for any inappropriate activities. The routes taken by these patrols can be predetermined or flexible, depending on the property's layout and alarm response.
Defending against criminals and other dangers to persons and property:
Reacting to emergencies -
Experts in mobile patrol security may be tasked with preventing loitering which can lead to vandalism, theft, or other unwanted activities.
Incorporating rules and regulations -
These experts can help to ensure that their clients, employees, and visitors strictly adhere to all security policies and procedures, including those with specific access control.
Conduct on-site inspections at various company or project sites -
Patrol personnel tasked with mobile duties are always on the move, checking in on various locations and conducting surveillance. Suppose a company has multiple locations that need to be monitored by mobile patrol officers. In that case, they can either assign the officers a random schedule or set up a system whereby they must check each location on a specific day at a particular time. Assuring the various areas of a site or location are constantly monitored, this is also a great technique to prevent accidents.
Limit Access to Premises:
Among a security patrol, officers' duties and responsibilities might include regulating access to the property they are employed to guard. Using specific processes, they can help prohibit illegal entities from entering the building. For example, only personnel with company badges are permitted. In addition, they might retain a log of the visitor's information to verify that they possess legitimate credentials to enter the business's premises.
Regulate vehicle traffic near the building where business is conducted -
This is often the responsibility of the static security guard, it might also be taken care of by the mobile patrol officers if there are any traffic problems or other issues in the vicinity.
Constant inspection of site and structures:
Because mobile patrol is typically offered around the clock, the experts on duty anticipate responding rapidly to any events that may arise..
Each site has varied requirements, and each situation is distinctive, yet a mobile patrol security officer's primary duties remain consistent regardless of the circumstances. Therefore, mobile patrol officers often modify their strategies and carry out the necessary tasks to keep everyone and everything secure.
Mobile Patrol Inspections are handy because they enable guards to conduct random but regular checks on your assets.
Sentry Security is widely regarded as St. Louis's premier security firm. Each client is unique, and so is our approach to protecting them. To learn more about our roving patrol security service or to speak with an expert about the many alternatives available to you or your business, please visit our website at sentrysecurity.net or give us a call.