Selected News
Six Realistic Tips to Strengthen Your Security Guard Service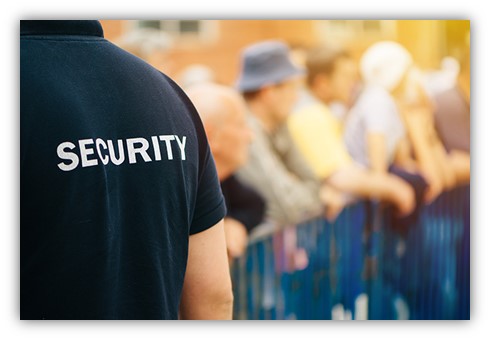 The services of a professional security guard company are expected to be of the highest quality and tailored to the specific requirements of each client. They examine several elements essential to the safety of their company and employees. The most pressing issue is how you plan to differentiate your security guard services from the competition.
To help determine which security guard company is enhancing their security guard services, we offer the following guidelines:
Know your Industry:
The first step for improving security services is to know more about the industry you will work with. You should know what types of threats are in your area and how these threats can be prevented or eliminated from happening. This will help you understand how much money or resources you need to invest to ensure your customers, employees, and property are protected.
Recognize your competitors
You should also study your competitors' business models to see where they have succeeded or failed at making their customers feel safe while using their services. This will help you determine areas that may need improvement or expansion so your business can rise above the competition.
Offer 24/7 support and monitoring.
If something happens during the night or on weekends, you must have someone who can respond quickly to address any problems promptly. This will help prevent issues from escalating into more significant problems that could lead to more considerable losses if left unchecked for too long. A reputable security company should offer regular training courses for their personnel to properly understand how to deal with various scenarios.
Electronic Guard Supervision.
Another way security companies can improve their services is by having Electronic Guard Supervision.
As advanced security options evolve, electronic guard supervision systems are rising as a competitive choice.
These systems can provide continuous, all-encompassing detection, allowing for a quick and effective response while keeping security personnel safe.
Sentry Security provides Electronic Guard Supervision Service. The electronic guard supervision service it provides has several advantages.
We ensure that all potentially dangerous areas of your property are continually and thoroughly watched with the help of our Electronic Guard Supervision (EGS) System, which provides your security service with real-time data.
An EGS system integrated with our internal networks notifies supervisors immediately if a guard on duty fails to report to a specific location or area.
The UL-approved system constantly monitors and reports activity to the mobile patrol supervisor. If an alert is reported, the patrol supervisor will investigate right away.
Hire more qualified people to strengthen your team
One of the most common ways to improve security is to hire more qualified people. Small businesses often have reduced but efficient staff, so they are in constant search to find more qualified people to keep everything running smoothly. Finding experienced people will help with all aspects of the business, including training and supervising new employees and monitoring threats.
Evaluation of Threats to Security
No matter how big or new, every security firm should do risk assessments since they influence how you approach the rest of your business.
By doing a risk assessment, you can learn more about a client's or customer's individual security requirements and how your business can meet those needs. What new services your company may need can be gleaned from conducting a risk assessment.
To learn more about electronic security services at St. Louis to discuss your specific security requirements, please contact us at 314-867-1125 or send us a message here.