Selected News
Electronic Security System Depends on Secure Connectivity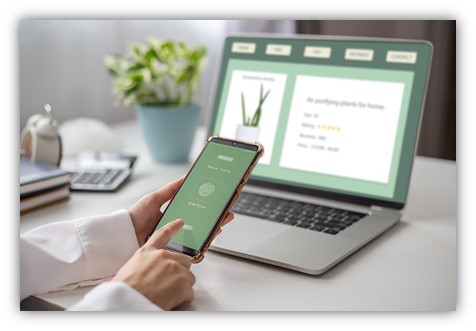 Electronic Guard Supervision (EGS) is carried out with the aid of a trustworthy electronic security system, and it delivers real-time data to your security system and guarantees unarmed areas of your property are always monitored properly. Electronic security system performance can be impacted by converged networks, and it is the duty of systems integrators to be aware of this. Here are some specific uses of electronic security systems that rely on encrypted connections to explain. Keep reading to learn why it's crucial for electronic security systems to have a safe Internet connection.
1.Importance of a Separate Wi-Fi Network
More and more companies have voiced worries in recent years regarding the security of their video monitoring and access control equipment. The necessity for remote access to surveillance systems has grown in tandem with the demand for such systems. To maintain security and the uninterrupted viewing and distribution of video evidence, the surveillance camera system requires a dedicated internet connection. To avoid interference with other programmes, you shouldn't use a Wi-Fi network that is already in use. If your security system needs to connect to several places, such as a community, campus, or corporate site, you should invest in a wireless network system with antennas that have a direct line of sight between the buildings. Because of this, security is increased, vulnerabilities are mitigated, and the overall cost of the setup is reduced.
2. Addressing Threats from Cyber Attacks
Systems that can detect weaknesses and break into networks will exist even if technological progress continues at its current rate. If business owners are too busy to keep a constant vigil, they can rest assured that their assets are safe with our EGS system, which is installed and monitored to perfection to ensure a seamless connection to all your other internal systems and maximum protection from any outside threats. We use the VLAN to stop hackers from accessing your network through any of the devices or computers you have linked together. This virtual local area network blocks both deliberate and accidental attempts to access or alter a network's security settings.
3.Safe & Secure Connectivity for Security Systems Will Increase
The commercial security industry is seeing an increase in the cloud and reliance on remote access and video analytics, which will require more excellent work for installing and configuring internet connectivity and secure networks.
Firms are now relying on EGS, which gives them the satisfaction that their security officers on duty are fulfilling their obligations. This provides security professionals with options to undertake better long-range system planning where clients can recognize cost savings and have confidence in their system connectivity and ability to prevent unauthorized access.
If you want any help regarding security, Sentry Security is here at your service. Being an electronic security service in St Louis, we know what it takes for a person to go through theft; hence we provide a safer and better EGS system that provides you with confirmation that your area was patrolled using the secure connection. The internally linked EGA systems notify our home office when an on-duty officer fails to report at scheduled intervals. The UL listed system runs 24 hours a day and allows dispatchers to advise the mobile patrol supervisor of any cease-in activity at any patrolled locations.
For more details, you can visit our website Electronic Security Services in Saint Louis | Sentry Security