Selected News
What Is the Purpose of Security Patrolling?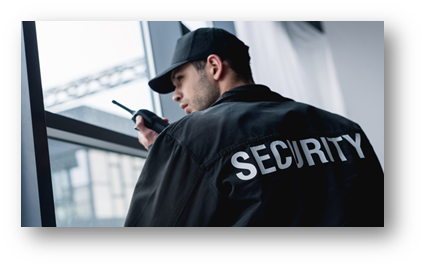 Security measures are of utmost importance when managing any large-scale establishment, be it a residential building or a factory. With all the varied tasks needed, the security of the people and objects on site shouldn't occupy your mind. Patrol security services are the best choice when you need around-the-clock protection for your property or business. These are some of the many ways roving patrol services provide security and peace of mind.
These patrol security services are becoming increasingly popular because of cutting-edge technology and highly skilled private security agents. This combination provides a very effective service at a reasonable cost, deters criminals, and allows for rapid responses.
Roving Patrol Security is one of the services Sentry Security offers to commercial and institutional establishments and residential communities.
Roving patrol has various uses and advantages
Visible Presence
Mobile patrols not only serve as a deterrent for inappropriate behavior but also provide your customers, residents, and employees with the peace of mind that comes from knowing that someone is always close by. Mobile patrols are highly visible and can move quickly and efficiently throughout your property. Whether on foot or in armored vehicles, security personnel have an evident presence, reassuring those in the vicinity that they are taking precautions to keep the area secure. Many people who might otherwise commit crimes or engage in illegal activities may be deterred from doing so if they see this.
Ensuring the safety and security
Security guards on roving patrols are always on the move and have been trained to keep an eye out for any suspicious behavior or alterations to your property. This is an often-overlooked perk that lets you deal with things outside your control, like weather that causes debris to block an area, fire or water damage that occurs when no one is awake or in the area, and accidents from both inside and outside your property.
Quick Response
Whenever an alarm goes off, or a problem arises, our mobile patrols are close by and ready to help immediately. If an incident occurs, our security personnel can respond and wait for the backup to arrive.
GPS Tracking
The reliability and accuracy of the services being provided can be substantiated and guaranteed by utilizing GPS tracking. We keep constant track of mobile security patrols, which enables us to produce a complete timeline. This timeline, combined with the information from your other security measures, can assist you in keeping an accurate record of everything that takes place on your site.
Budget-friendly
When meeting your security requirements, choosing a roving patrol officer is likely one of the most significant decisions you can make. Because our patrols are continually moving, we can frequently combine the services they provide with those of other places within the same geographical area, which helps lower the cost of your protection.
Sentry Security is considered as the best provider of security services in the St. Louis Metropolitan. The security services we offer are tailored to each client's needs. To learn more about our patrol security service or to speak with a professional about the many available alternatives, please call us now or visit our website, sentrysecurity.