Selected News
Why should you choose Trained Security Officers for Security?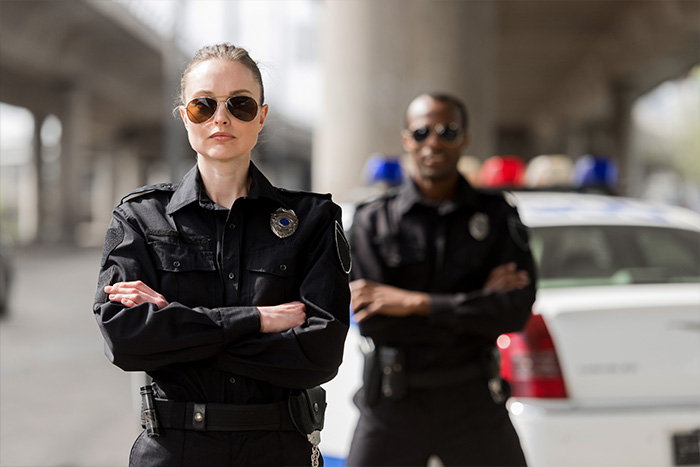 Choose the right Security to safeguard your business assets.
All businesses need to protect themselves against losses, whether they are accidental or intentional, they still hurt a business's bottom line. Hiring Sentry Security should be your first step in loss prevention.
Sentry Security can provide the best business security monitoring services and trained private security officers. We are a leading security service provider to both the private and public sectors. Our security officers work directly with clients, and as such, their performance is of vital importance for our success.
Our security guards can patrol specific areas or multiple locations at one time with our monitoring services protecting your customers and business assets.
A trained security officer is an essential investment because it helps to reduce unauthorized entry and deter crime. It's difficult to justify expenditures in these ever-challenging times but employing a security guard should be regarded as an integral part of your business plan. Securing your business assets doesn't need to be a difficult or time-consuming task, with one phone call to Sentry Security we can setup a FREE Risk and Threat Assessment of your business and provide you with budget friendly options that best fit your business plan. Combining our assessment with your current electronic security systems, we can help ensure that your business, and more importantly, you, are protected.
Our security officers receive specific instructions and training based on each company's needs and the locations they will be used for monitoring business security services.
Using Private Security Services will help you when you need it most; during those times when you are confronted with an unexpected situation or emergency. Our Officers will be there to help you navigate these situations effectively and efficiently.
Trained security Officers can also be excellent customer service ambassadors. They are trained to take the appropriate precautions and actions in a security breach, and they will ensure that you receive the best services possible. Trained security Officers can identify risks, manage evolving threats, and deal with security violations effectively. They can help visitors get to a specific location, or if needed, act as escorts for customers and workers, especially at night. By hiring personable and capable Officers, you communicate that your company is customer oriented. Our Officers have received various training to help them manage many emergencies so they can quickly and effectively respond to challenging situations.
All businesses need to be prepared to deal with any security threat or emergency which is why hiring a company that can provide you with professional, well trained security officers should be a priority.
It offers reassurance both for workers and customers when you employ security surveillance staff who are trained and professional. Additionally, it shows your commitment and concern for the safety and health of everyone.
Further benefits when hiring professional protection services include:
Knowing that somebody will there be for the well-being of the business, staff members, and clients.
Having someone on-site who has been trained to notice the warning signs and indicators for any suspicious behavior or unsafe conditions.
The capability to personalize the range of security based on the requirements of the company.
Our Officers have been trained and qualified in numerous techniques such as:
Monitoring video surveillance
Observing premises conditions and visitors
After-hour patrolling
While keeping a watchful eye to help safeguard your companies' assets is important, monitoring your business shows your staff, clientele, shareholders, and peers that you have a genuine interest in providing them a safe and friendly environment.
All these factors must be taken into consideration when investing in business monitoring systems.
By using Sentry Security's Risk and Threat solutions, you can a safe working environment for your staff. To ensure that we deliver a quality service, all our security officers are carefully recruited, thoroughly vetted, and fully trained to ensure that we provide the highest possible standard of Business Security Monitoring Services. It also lets your clients and customers know the importance you place on their safety.
If you require security officers to protect your business premises and assets, Sentry Security should be your first call.