Selected News
Security Officer Skills and Characteristics to Look for at Sentry Security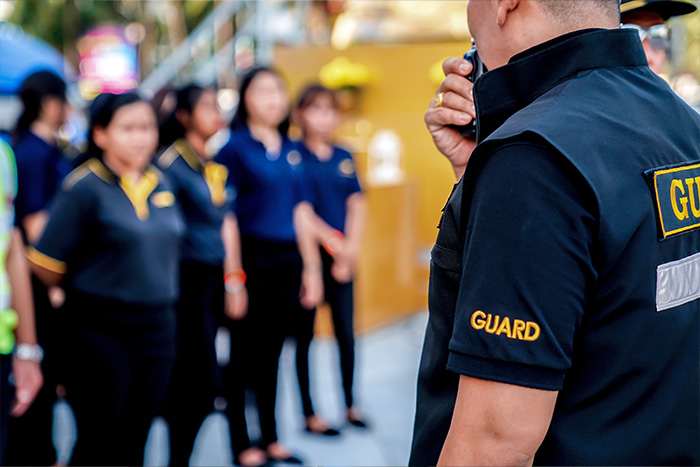 Get top-notch private security services and on-site security officers in St. Louis
There is a lot at stake for a security officer, no matter where he is employed. He is obligated to keep an eye out for his customers and safeguard them. Sentry Security Agency goes above and beyond the call of duty to hire experienced and trustworthy personnel.
Sentry Security Agency has guarded the St. Louis metropolitan area for more than half a century. Commercial and residential clients have relied on us for private security services in St. Louis since 1972. With great pride, Sentry Security is owned and operated by the Mueller Family, which comprises three generations of United States Marines of and Police Officers in St. Louis. It is devoted to providing new electronic security solutions and services to protect your property.
Our armed and unarmed police are well-trained, licensed, bonded, and insured. Sentry Security personnel are licensed in St. Louis City, St. Louis County, and St. Charles County, Missouri.
Scheduled patrols by security officers, video surveillance, employee verification of secure or restricted access locations, and other services can all be provided by Sentry Security.
Our private security services in St. Louis possess the following traits and abilities:
Constant alertness and self-awareness are the hallmarks of a competent security guard. To prevent missing something crucial, Security Sentry hires officers who maintain a laser-like focus on your business and keep away from outside distractions influences as possible.
Honesty is a prerequisite for a good security guard. A business's security team is responsible for preventing theft and other crimes in its buildings. Because of this, Sentry Security does rigorous background checks on our security officers to ensure that we are providing you with the best personnel possible.
Good verbal and nonverbal communication
The best security Officers have excellent verbal and written communication abilities. Communication effectively in difficult circumstances might be a determining factor. Hence, our security officer's communication ability allows officers to document every significant occurrence and the facility's current state meticulously and adequately at the end of each shift.
To be a good security officer sufficient training is a must; the more training they have had, the higher the quality of work they can provide.. Our officers may also have additional licenses or certifications based on their individual levels of training.
Ideally, our security agents and guards can deal with a wide range of situations. We start by seeking experienced individuals with previous backgrounds from the military, law enforcement, or with other first responder responsibilities then we add extensive training to their existing experience making our security officers more effective in dealing with various problems and risks.
Security guards that are enthusiastic about their work are the most effective. Our security officers are motivated by the desire to aid and protect others and to place human life above everything else. They are hard-working, loyal, and fully committed to deliver quality work.
A security officer's job description should include these skills and qualifications. Our mission at Sentry Security Agency is to offer our clients the highest level of possible private security services at St. Louis.