Selected News
Businesses that must have security guard protection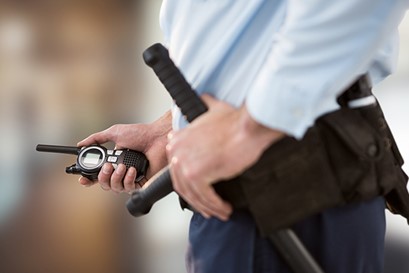 Businesses that deal with critical information and handle vast amounts of money require a certain level of security that will ensure it is protected round the clock. Below mentioned are businesses in the St Louis metropolitan that must have security guard protection.
Construction Sites
Construction companies can no longer rely entirely on the police force for security. For example, an unattended construction site is a sitting duck waiting for vandals, criminals, and thieves to strike.
Health Care Centers
A constant influx of patients, employees, and a fast-paced environment demands security that does not comprise discretion and confidentiality. Similarly, specific health care centers deal with multi-million dollar equipment and medicines that need protection.
Retail and Wholesale Establishments
Employees or thieves can quickly reduce the bulk supply coming in and leaving the establishment. The security guards' job at these establishments will require them to watch staff, customers, and stock constantly.
Industrial Manufacturing Companies
Industries regularly face vandalism, theft, property damage, sabotage, disputes, and stolen equipment. Security guards stationed at entry and exits can verify all incoming drivers, staff, and visitors. Similarly, a roving patrol will ensure the premise is not compromised daily or at night.
Banks and Financial Institutions
Customer data, large amounts of cash, and constant staff and clients make these institutions a target for criminals. A good Security company can ensure only authorized personnel has access by providing access control, monitoring service, patrolling, background checks, and armed and unarmed security guards trained to use this technology. These services also help deter criminals since these areas will be constantly monitored and controlled.
Hotels and Resorts
Guests carry valuable items into their rooms. Security guards ensure these guests stay in a secure environment by patrolling the premises and responding to calls of help or complaints.
Museums
Often have unique artifacts and priceless art that are the usual targets of criminals. Security guards ensure guests are correctly entering the museum and do not wander off into unauthorized areas. This helps to ensure that valuable collections and exhibits are safe from damage, tampering, and theft.
Residential Communities and Commercial Properties
Parents want to supply their child with a secure place to grow up and succeed. Similarly, business owners wish to have their commercial properties well guarded so that their patrons can enjoy the services provided. In addition, security guards keep a watchful eye on residential and commercial properties ensuring there are no events of vandalism, trespassing, or thefts.
In general, all businesses can benefit from the protection provided by security guards. Guards in the form of foot patrol or roving patrol are highly trained and professional individuals that provide versatile security for different security scenarios. In addition, they ensure to keep a watch out for your business, customers, and staff.
Are you looking to hire professional security guards to protect your business's daily operations? Call Sentry Security Agency today at 314-867-1125 for a free quotation; we provide a wide range of security services to residential and commercial clients in St Louis.