Selected News
Security services as a crime preventive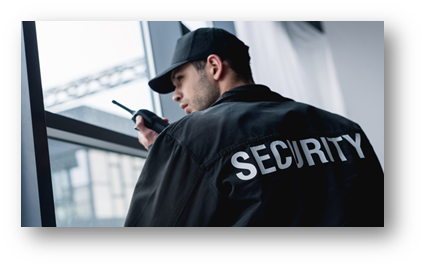 Securing your business or residential premise with the correct equipment is the right way to prevent unwanted activities. However, there are other ways like security services to ensure your business or residential complex is not a victim of thefts or unlawful activity. Security services can protect your family, employees, customers, and business interests.
Sentry Security will briefly explain through this blog how security services can be used as a crime prevention tool.
Security service includes both armed and unarmed security guards and officers. However, deterring crime requires certain tactical practices like the presence of uniformed guards equipped to handle various security scenarios. Keeping in mind that armed security can be intimidating in public, unarmed security guards and officers are trained rigorously to safely manage most situations.
Uniformed guards
The presence of uniformed security guards is the most effective method to prevent unwanted activity from occurring. Criminals are known to take advantage of areas where they are not being watched and know they have a way of getting away with theft or petty crimes. However, it is unlikely for thieves to target areas with strong professional uniformed guards or officers.
Even though these officers are not armed, their presence creates a sense of security, and individuals with unlawful intentions are neutralized. This deterrence does not rely on the officers' or guards' equipment as they are capable of handling most situations themselves or in direct contact with local authorities to deter unwanted activities.
Similarly, roving patrol services enhance the presence of activity in the area. For example, Theives and vandals are likely to target areas that have no activity. Roving supervision makes unlawful individuals feel like they are being watched or they might be caught, and hence they are more likely to drop plans of striking a business with roving patrol security services.
Trained guards and officers
Security guards and officers employed at Sentry Security are trained regularly to subdue unlawful individuals until local or state police arrive at the crime scene. Our guards and officers are trained rigorously to handle violent scenarios that could occur while they protect your business, homes, or office complexes.
Security guards employed by Sentry Security are mostly veterans and possess many years of experience working in challenging situations. They are capable of making quick decisions that can save people during life-threatening conditions. Guards are also trained to monitor CCTV footage and take necessary preventive measures to stop unwanted activity.
Professional security services in St. Louis Metropolitan
Sentry Security has served its clients for over 50 years and protected their precious assets at all times. We provide essential on-site security services while simultaneously keeping our customer's comforts in mind. Deterring crime and illegal activity requires many years of experience and staying up to date with technology.
Look no further than Sentry Security if you are looking for St. Louis' most trusted and reputed security service. We provide background checks, private security officers, electronic guard supervision, roving patrol services, alarm response, and risk & threat assessment services.