Selected News
5 Benefits of commercial security services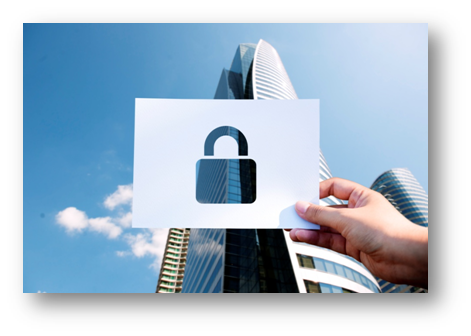 As a business owner, you have invested your time and effort into your business. Similarly, you have also built up resources and its reputation to be the best. The next wise decision is to consider hiring or upgrading your commercial security services to protect your business and its assets. To ensure your new or upgraded investment, it is vital to understand the benefits of hiring a commercial security service.
Commercial security services range from simple to complicated systems and can work in unison with access control and CCTV systems. Thus, the benefits of these commercial security services vary depending upon the size of the business it protects. Here are the five benefits of commercial security services:
1. Reinforce authorized or unauthorized areas
There are many areas within a business where you want public and don't want public access. There are various security levels for employees. With commercial security services, you can ensure restricted areas are off-limits for the public and security levels for employee access are maintained. With access control and CCTV surveillance, you can monitor employee movements and revoke access to terminated employees.
2. Mitigate vandalism
Keeping your business and employees safe is your top priority. Security cameras and CCTV surveillance deter vandals. Guards placed at the crucial entry and exit points also deter vandals that try to damage your business appearance or cause damage to your property or create issues for your employees.
3. Reduction in thefts
Employee and exterior theft can be a big problem that causes excess loss to business owners. Hiring a security service can help mitigate this by monitoring employee activities. Exterior thefts can be reduced by installing cameras, CCTV's, roving patrols, and alarm response systems.
4. Immediate response
Once a security alarm is set off, the relevant authorities are alerted immediately but far too often there is a delayed response to your property. Having someone respond quickly to any incident or alarm increases the probability of catching the perpetrators and could also reduce the damage caused to the commercial property. Without a quick response team in place, employees would have to wait for the response of the required authorities. By hiring commercial security services and equipping your business with cameras at crucial locations, you can greatly reduce the response times, take care of false alarms, and have someone on the scene who has been trained to handle these types of situations.
5. Lower insurance cost and reduction in fraudulent claims
Many businesses face issues where customers sue the business owner for damages that occurred on the property. By hiring a security service to be present and monitor your facilities, they can corroborate what happened and verify this with installed CCTV cameras that monitor your business. Having a security service and equipment in place gives additional resources to your insurance company when processing any claims. Often, insurance companies offer up-front discounts to businesses that utilize the services of professional security companies as it reduces the risks and directly reduces insurance claims benefiting both the business owner and the insurance company.
Sentry Security's priority is ensuring clients are provided with the best security services. We work closely with clients to design security systems that fit their budgets. To learn more, schedule a consultation or call Sentry Security today!