Selected News
Five key benefits of residential security services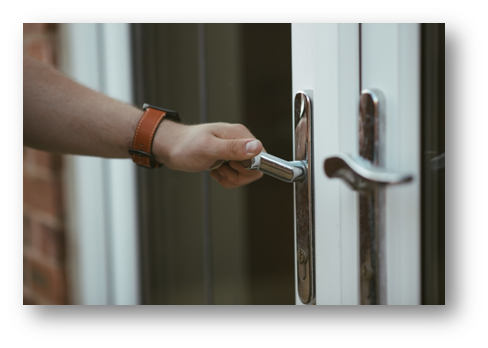 Sentry Security understands that your family and home is your most precious asset. We are also aware of activities that should be taking place in the vicinity of your home or the worst things that could occur when you are away vacationing.
These points are our biggest concerns when we take up the task of providing you with residential security services.
The one question that clients most frequently ask is, 'what are the benefits'? Outlined are five key benefits of residential security services.
First, let's get acquainted with what is residential security?
Residential security services ensure a highly secure environment for you, your kids, and your loved ones. Similarly, it also ensures that your house and the personal belongings within it are safe from potential damages.
Residential security services range from minimal supervision through remote surveillance or more intensive, higher-levels of security services. For instance, Sentry Security offers clients of residential complexes the assistance of security guards, roving patrolling services, and alarm response systems. When compiled together, sentry security's residential security services provide clients with 360-degree security coverage.
Benefits of residential security services
Numerous individuals are often confused and left wondering about the idea of residential security. One of their main concerns or constraints is the potential costs incurred to hire a professional security service. At sentry security, we can provide security measures that will fit your needs. We give utmost priority to every customer.
The below five benefits state why you should hire a professional residential security service for your home:
1. Deter break-ins, damage to property, and thefts
By hiring residential security services to guard your homes and residential complexes, you directly ensure all the residents and their visitors are safe from unnecessary worries. It also increases the residents' trust. This directly impacts the goodwill and safety quotient of your residential complex, attracting more business.
2. 24x7 surveillance
There is a myriad of benefits to 24x7 residential surveillance. It ensures routine checks are conducted and any odd occurrences are taken care of or reported immediately.
3. Access control
It ensures you know who's coming in or going out. With access control, a residential society can track staff, gardeners, visitors, helpers, and handypersons going in and out.
4. Lower home insurance premium
According to the FBI, homes in the US without security systems are three times more vulnerable to burglaries. By hiring residential security services, the chances of burglaries and other incidents are reduced to the bare minimum. It is, therefore, less likely you would file for an insurance claim and the insurance company benefits. Consequently, they pass on these savings as lowered home insurance premiums to the insured.
5. Uniformed guards
Uniformed guards at residential complexes protect the client's assets from various hazards by enforcing pre-emptive and predetermined safety measures to deter inappropriate actions either directly or indirectly. They represent lawful authority, and their presence at crucial entry and exit points strengthens safety measures.
Sentry Security is here to assist you in all your security needs. We protect numerous residential societies, buildings, and complexes in St. Louis.
We look forward to protecting you and your family. Click here to learn more about the various security systems and services we provide for residential and commercial purposes.