Selected News
What is the purpose of a threat and risk assessment (TRA)?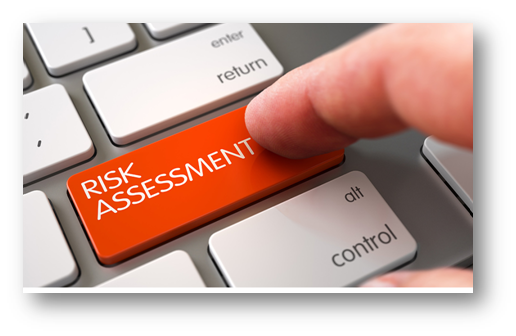 All-round threat and risk assessments are crucial to secure your organization. We at Sentry Security approach security from every angle to mitigate risks—from the physical to the human element.
The success of security begins with a measurable understanding of an organization's vulnerabilities. We assist in measuring a business's strength and preparedness during compromising scenarios, from premise security to executive safety.
At Sentry Security, we carry along with our many years of experience and expertise in threat and risk assessment. Our security experts can provide crucial guidance required to predetermine and eliminate probable threats.
What is the purpose of a threat and risk assessment?
The direct and indirect purpose of threat and risk assessment is to:
· Review an organization's current exposure areas, past security threats, or instances to determine active or hibernating vulnerabilities.
· Conduct a detailed background check on employees and countless other individuals for crucial insights and information regarding scenarios, policies, and methods.
· Analyze and isolate areas where current security does not meet industry best practices.
· Recommend and guide in imposing plans to mitigate areas of vulnerability to reduce your risk.
· To test if your business, facility, or organizations, staff, and infrastructure are ready for any security risks.
A company's security may require multiple level clearance and inspections to be carried out. To address such varied levels, the only productive approach requires professionalism and expertise. Our security experts possess many years of experience working alongside individuals and organizations in infrastructure, information technology, physical and corporate security services. This vast experience allows our team to determine the probability of threats, set action plans, recommend security measures, and put solutions into action if necessary.
Sample Case study - Threat and risk assessment of a business complex
A client hires a security company to conduct a threat and risk assessment of a business complex that houses multiple high-profile companies in St Louis Metropolitan. This was done right after a similar well-known complex in the area was attacked and robbed, causing significant losses to various business owners. Many employees were also injured during this attack. The risk levels are high and similar incidents can occur again, which can be catastrophic for the economy of the owners.
The threat and risk assessment team review the client's current security measures set up by different security companies; this included access controls, security guard teams, security procedures, security policies, and incident response. Upon completing the threat and risk assessment, the team identified many critical lapses in security measures and potential threats. The team gives recommendations that cover improvements to the pre-existing security systems, security guard force, guard and patrol unit operations, security policy, and measures. The team also shared a scope for implementing a robust CCTV integration for future developments that would be a vital addition to the security strategy in future developments.
This client could minimize the risk to its business complex from being singled out and use its threat and risk assessment to secure the businesses and premises, allowing it to become one of the safest places to conduct business.
Are you looking for a similar assessment? Or do you have more specific threat and risk assessment requirements? Sentry Security can help you with all your security needs. Visit our website or call us today!