Selected News
Do you know what the role and responsibilities of a roving patrol are?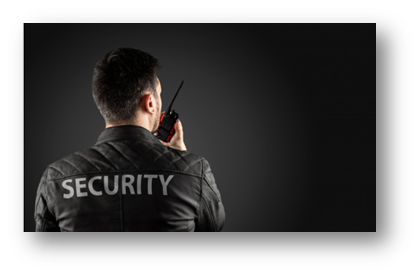 Roving officers are trained to ensure that a safe environment is maintained for your employees, clientele, or residents. They are assigned an area to patrol; their objectives are to look for unauthorized entry, suspicious or illegal activity, and note any unsafe conditions within the designated area They can assist with traffic and respond to unexpected issues or emergencies. The need for security services is growing as statistics predict the growth of jobs by 4 percent for this sector. Sentry Security has nearly 150 licensed, insured, armed, and unarmed security officers, with a large section of our team comprised of military veterans.
Understanding some of the roles and responsibilities of roving patrol officers.
Patrol officers can perform a wide range of tasks assigned to them. However, their primary objective is ensuring safety and securing a business's property or premises. We have identified the below as the core roving patrol officer duties and responsibilities.
1. Patrolling an area
Monitoring a specific area, surveying for suspicious, unauthorized, or illegal activities are a few duties. They can conduct these activities on foot or motor vehicles. If incidents are encountered, they can provide immediate assistance, administer first aid or contact the appropriate public services as the situation demands.
2. Interact with visitors, patrons, employees, or residents
Patrol officers are often the first impression of the business they guard; so it is important that the security service you hire strives to create good relations with customers, employees, and partners, all while ensuring safety. They often interact with individuals to provide information, direction, and assistance to employees, and everyone else who visits your commercial, retail, or residential property.
3. Fast response
During serious situations, roving patrol officers are trained to respond to these instantaneously, assess them, and use their training and expertise to render assistance, get additional services, and provide needed information to first responders if needed, all to keep people safe. Constant patrol ensures the officer or guard can get to the scene of a fire, crime, or medical emergency in as little time as possible.
4. Zero idle time
Roving patrol security eliminates commonly times since the primary job function requires patrolling larger areas that require constant movement from one point to another. As a result, there is minimal idle time for roving patrol officers.
5. Prevention of criminal activities
Security officers and patrol officers a required to possess keen observation qualities. They are required to monitor designated areas either physically or through security monitoring camera footages; they need to conduct regular surveillance, perform security audits of facilities and buildings, and investigate suspicious activities. Their goal is to reduce opportunities for individuals to cause damage or property loss when an area is left unprotected.
A roving patrol officer's job and responsibility are to connect and engage with their surroundings. The job demands trustworthy individuals who are highly skilled at maintaining order and a safe environment. We at Sentry Security employ highly qualified and trained roving patrol officers.
Are you looking to hire roving patrol security officers in the St Louis metropolitan area? Visit our website or call us to get a wide range of security services today.