Selected News
How We're Moving to a Touch Less Future: COVID-19 and Security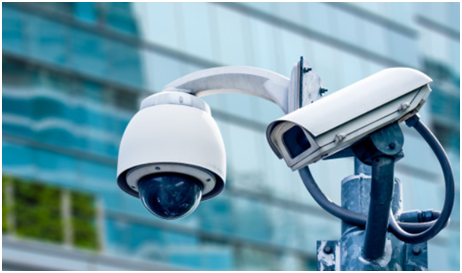 The year 2020 will go down in records since it changed the world as we all know it. Literally in a matter of days, the Covid-19 virus spread across international borders and forced businesses and people to isolate themselves indoors often in their homes. Along with it, the virus brought an added threat-security.
By the second quarter of the year, attacks and security threats to businesses, factories, banks, financial institutions, and residential complexes rose exponentially. While many companies felt unprepared, some had employed the services provided by Sentry Security to safeguard themselves during these changing times.
Now, as we begin to regain and recover post the pandemic, businesses and individuals have renewed faith in security going forwards. Here's how we are moving to a touchless future.
1. Biometric security
Biometric and facial recognition has become the new norm for heightened security. Biometrics relies entirely on the uniqueness of an individual's fingerprints, whereas facial recognition depends on minute details hidden with the facial structure of individuals. This, therefore, makes it highly secure, and hackers are not easily able to bypass these security systems.
2. Going touchless with an electronic security guard system services in St. Louis
The Electronic Guard Supervision (EGS) System provides clients real-time information on the security service employed. It ensures vulnerable areas of our client's property are always
checked thoroughly. The pandemic has forced us to maintain safe distances from each other and avoid touching surfaces in public. This, however, has allowed technology to step right in and take control by enabling field or zone devices such as access card entry, over the air (OTA) passwords, or entry credentials, to replace security controls with touch points such as; fingerprint scanners and keypad systems that would need to be cleaned constantly and could be a possible source of infections in public spaces.
3. Walkthrough body and baggage scanner.
These devices were primarily used at high-security locations such as airports and government buildings. Instead, the pandemic has ensured that these devices are now the norm at many office buildings, malls, theatres, and factory complexes. This ensures that individual bags and accessories are thoroughly inspected while avoiding the physical method of searching through these items by hand.
Contact us to get the best electronic security services in St. Louis or schedule your free site security evaluation today.