Selected News
Why Security Entrances important and how it Affects an Organization's Bottom-line?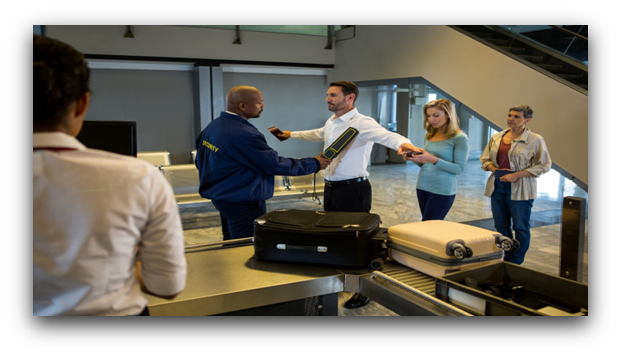 The bottom line of any facility's security comes down to one physical safety protocol that focuses on the wellbeing of its employees and assets; Security entrances!
Employing sentry security services enables you to provide employees with a sense of comfort to go about their daily tasks, while simultaneously adding that extra layer of professionalism. To achieve this goal, hiring professional security officers should be an essential component of your security plan. It positively showcases that you are a business leader who cares about everyone's safety. This is beneficial for your investors and public image. Your reputation is everything in business, and we want to help you maintain a great one.
Integrating Security Officers at Entrances
Establishing marked security presence at the very onset of your business introduces people to your organization's core values that you are taking their security into consideration. Posting security officers at various checkpoints goes a long way in solidifying your merit as a business. Such measures display foresight on behalf of your organization's policy planners and inherently solidifies value-based practices.
Security officers offer more than just psychological peace of mind. They also help increase the value and perception of your business. An efficient security system upgrade ensures your leadership style is reflected at all steps of the hierarchy structure. It displays efficiency and regard for the safety of everyone there. Known as one of the top security companies in St. Louis, Sentry Security is the best choice for your organization's security needs.
Reducing the risk of unauthorized access with security
Unauthorized access or an individual who is entering an area without permission from the business. Sometimes this is as innocent as an employee simply forgetting their access cards at home. Still, the set-up of suitable security structures with its coded-in access passes ensures that nobody enters any restricted areas within your company without appropriate credentials that may be needed to protect sensitive areas like; data centers, inventory storage, or even private offices or work areas, depending on your organization's structure.
To truly eliminate unauthorized access and the security risks they presents, it makes sense to deploy technology with reasonable security that will assist your specific business requirements.
Our list of our other services includes:
And all this will be catered according to your unique business specifications.
Our office is located in St. Louis, and employing Sentry Security Agency's expert services allows you to build a company culture that will indeed thrive for years to come.
Call our experts on 314-867-1125 today for a free quote!