Selected News
Importance of Military Experience in Private Security Services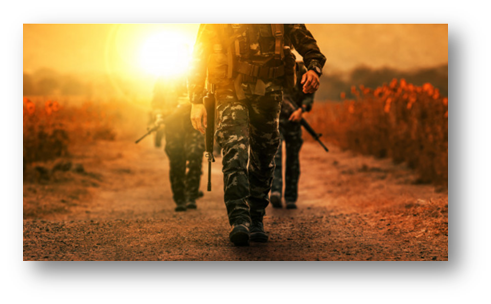 Cities in the United States are currently witnessing unprecedented growth in both commercial and residential sectors. Statistics also project an increase in crime rates. To ensure appropriate security is provided, private security companies in St Louis realize that hiring individuals with military experience to their workforce is not only a good idea but good for your business too.
Read below to understand how the importance of military experience can be in private security services.
1. Leadership qualities
Individuals with military experience are recruited for their unique ability to meet deadlines, work individually, or as part of a team, supervise subordinates and work under extreme pressure.
2. Tech-savvy
Physical security has become increasingly integrated with high-tech equipment and reporting. Video analytics, access control coupled with biometric technology requires individuals that are familiar with the technology. Ex-military personnel transition smoothly into security services due to their prior exposure to high-tech equipment and familiarity with sophisticated software and hardware.
3. Trained for success
Veterans crave success and are trained to learn continually. Sentry Security actively promotes personal growth and development. We are a leader in security services; we recognize training is the key to our employee's success. Individuals with military experience have trained rigorously which helps them to adapt easily to new training and technology.
4. Committed to advance
Military experience persons have ambition and drive. They are capable of starting as security officers and rising quickly in ranks. Their military experience allows them to maintain professionalism in high-pressure situations.
5. Clear background checks
Persons in the military undergo extensive background screening for security clearances. Hiring individuals who have already undergone background checks by government agencies can help ensure that only the right candidates have been selected.
6. Highly adaptable
Challenges and changes are expected daily in private security; security officers should be quick to respond and adapt to changing situations. Military personnel has been trained to adapt to changing conditions and adverse situations. When situations demand immediate improvisation, trained veterans have the experience needed to handle their duties in a professional manner.
-
7. Trust and authority
Every business owner, patron, resident, or guest should expect trustworthy and reliable guards and security officers. Experienced military personnel employed as security guards and patrol officers are capable of handling most situations that regular civilians without these types of experience, find difficult to do.
At Sentry Security, we hire the heroes of our nation and are so proud to hire the services of these esteemed and highly trained individuals. Ex-military personnel is employed because they possess a rare skill set and are tech-savvy. They are also very eager to learn and train hard to help control various security threats.
Are you looking for security services for your residential or commercial businesses? We at

sentry security

provide a wide range of services to customers in St Louis. Call us on our helpline number- 314-867-1125 or visit our webpage for more information today.