Selected News
Why you might need a second security guard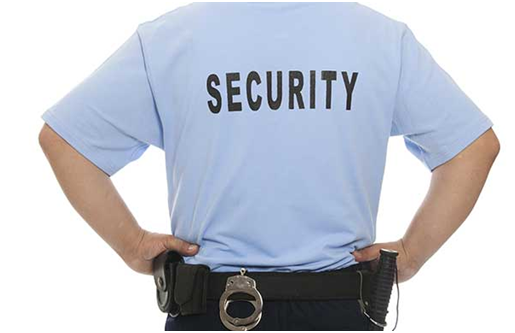 Employing a security company in St Louis to guard your property brings along with it peace of mind that is immediate and long-lasting. It also provides a physical and emotional assurance of protection, irrespective of your business, employees, yourself, or family. Security officers protect your assets by using their highly trained skill set during threatening and tense situations.
Below are Sentry Security's four reasons why you might need a second security guard:
1. Increase Awareness
Security officers patrolling your property add an extra set of eyes and ears. It's their presence that makes the surroundings more tranquil and safe for visitors and business partners. Similarly, they are always aware of their surroundings and are quick to respond to any situation that may arise.
Security guards increase situational awareness at the location they are posted or patrol. Having a second security guard ensures they work as a team and rotate responsibilities and patrolling duties while ensuring the entry points and CCTV systems are monitored at all times.
2. Security Issues Are Handled In A Highly Efficient Manner
Handling security issues requires clear judgment and highly efficient security officers. The difference between incident detection and resolving the problems in few minutes rather than few hours could. Having two guards on the job ensures there is adequate enforcement to handle most situations.
Similarly, two security guards can restrain panic and control a situation much more efficiently than one. Employing a second security guard makes it easier to resolve issues and return businesses to normal quickly.
3. CPR, AED & Crisis Trained
During medical emergencies, there is significantly less time available to wait for EMTs or police personnel. Having a second security guard employed during such critical situations is of vital importance. Security guards are trained professionals; they are trained to operate an AED (Automatic External Defibrillator) and can perform CPR (Cardiopulmonary Resuscitation) if the situation requires it. Security guards are first responders to any situation, medical or security. They can also be of great assistance during unexpected incidents or natural disasters such as storm damage, floods, or fires.
4. Reduction In Stress Levels
Many business owners face awkward, unpleasant situations with customers and visitors daily. Hiring a second security guard provides you with peace of mind knowing that you have multiple professionals protecting your business and adjacent areas. They are highly capable of making quick decisions that will assist in mitigating additional injuries or property loss.
Remember! There is nothing more critical than the security of you and others. Security guards are a pillar in community safety. There is certainly no time to lose if you need protection—we at Sentry Security employ only the best and most highly trained and licensed security guards. We at Sentry Security provide on-site security officers for commercial and residential customers throughout the St Louis Metropolitan Area for over 50 years.
Visit our website to learn more or call us for more information about the different security services.