Selected News
Ten Reasons Why a Roving Patrol Security is a Better Alternative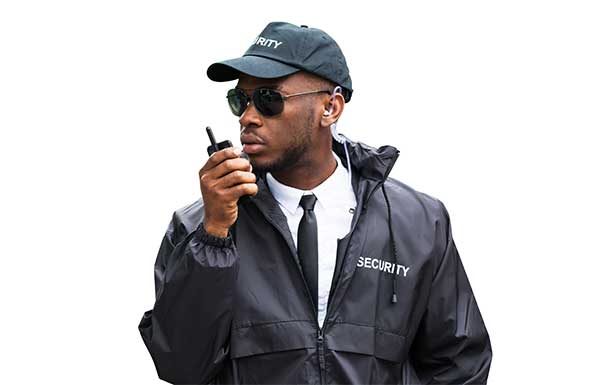 Whether you manage a residential complex or a large manufacturing plant, the need for professional security is critical to your residents' or employees' safety Security issues can arise at anytime during the day or night in various areas which need to be addressed quickly to ensure the safety of those individuals.
This is why it is important to select a professional security company that can help you determine the best security methods for you and your business. Here are ten reasons why a roving patrol security service might be the best option for your residential complex or large manufacturing plant.
1. Vigilance
Having stationary guards in limited locations can often lead to gaps in your overall security plan. Sentry security solves this issue by providing customers with roving patrol security services. Constant patrolling the facility on a rotating basis keeps your security from being predictable and helps to ensure the overall safety of the premises and those within it..
2. Precision tracking
At sentry security, we provide GPS tracking of our patrol vehicles. With this service, we can provide our clients a complete status report of our officers and their whereabouts at a specific time.
3. Visible presence
The most crucial assignment given to our roving officers is to maintain a high visible presence at all times. Constant patrolling of all areas acts as a deterrent to those individuals who might use a lapse in security to gain unauthorized entry and deter any unwanted activities on the premises. The use of clearly marked security vehicles gives a visual presence letting everyone know security services are on patrol.
4. Cost-effective
Are you looking for professional security services at an affordable cost? Then roving patrol security service from sentry security maybe your best option. Traditional security costs are often higher than roving patrol officers because it requires more personnel to patrol larger areas. It also allows officers to patrol more areas that don't require a full-time guard at that location which makes a roving patrol smart choice for many clients.
5. Unauthorized activities
During roving patrol shifts, GPS alerts and vehicular tracking monitors can help verify an officer's current location and activities. This allows us to quickly adapt and adjust the location of our guards should be needed in other areas.
6. Reducedidle time
Roving patrol helps to reduceidle time since the job's primary function is to move from location to location within the required patrol.
7. Systematic decision making
Since our roving patrols are in constant contact with our dispatchers and monitoring systems, crucial decision making can be disseminated through all aspects of the security system and tracked by patrolling activities and incident reporting.
8. Highly experienced officers
Roving patrol requires highly motivated and skilled officers. At sentry security, we ensure only the best and professional officers are hired. Similarly, only the officers who excel and display the best work qualities and years of experience are assigned to roving patrol duties.
9. Constant monitoring
We use the latest technology to monitor our roving patrol security officer's activities which may the use of GPS location alerting and vehicle dash cams.
10. Rapid response
In the case of a serious situation, roving officers from sentry security can respond quickly. This allows them to arrive on the scene; apply their training, years of knowledge, and expertise to keep individuals and assets safe. Getting to an incident location quickly is critical to mitigating additional injury or damage and allows for the situation to be quickly assessed so additional services can be contacted or provided as needed.
There numerous ways to provide security services. Sentry Security's approach eliminates the common issues within the security guard industry. We use the latest technology and training to provide our roving patrol officers with the tools they need to handle any situation that may arise when deployed in the field. To learn more about our other services, contact us today!