Selected News
5 Prominent Qualities that Good Security Guards must have for Enhanced Business Security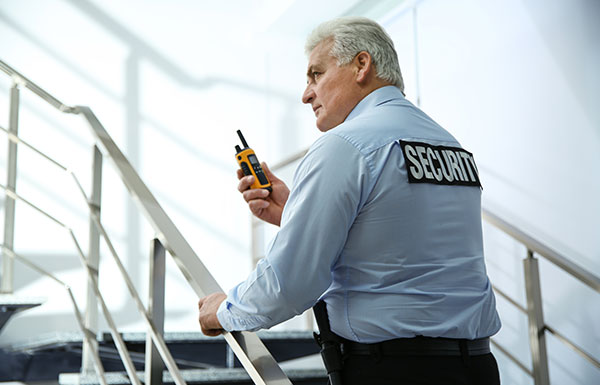 A security guard has an essential job to do, and it doesn't matter if they work in a retail shopping mall or at a commercial business or residence. Maintaining a safe and secure environment is their primary responsibility. The best path to provide a safe and secure environment is to hire highly trained and experienced security guards.
Are you looking to hire a security guard in St Louis Metropolitan Area? Here are five prominent qualities that good security guards must have for enhanced business security.
Alertness:
This is the first quality any good security guard should possess. Staying focused for long hours, avoiding distractions, and being aware of the surroundings, proves to be an essential trait one should look for when hiring security guards.
Integrity:
Integrity is one such quality that cannot be taught to anyone, and security officers or guards with this quality can be hard to find. Hiring experienced security guards with a previous backgroundfrom the military,law enforcement, or other front-line defenders,help to ensure that you have individuals who work well in high stress situations.Security guards may have to cover buildings, events, and businesses which is why theyplay a vital role in maintaining safety and security of the premises but also the people within them .
Communication:
The first point of contact for visitors to your business may oftenbe with a security guard. This requires guards to be professional in appearance, possess the ability to communicate clearly and fluently to people, while also being polite and courteous. Security guards should know the local surroundings and jurisdictions so they can contact and communicate with the appropriate personnel to help in any situation that may arise.
Hard-working, versatile & physically fit:
For enhanced business security, the security guards must be hard-working individuals that take pride in their work. Security guards often deal with unexpected issues, so they need to be versatile in their ability to adjust to the immediate needs of any situation, many of which require them to have the ability to multitask at any given moment. Their job may also require them to patrol large office spaces and business premises at various hours throughout the day and night which means they need to be healthy and in good physical condition.
Ability to serve visitor & client needs:
Security guards must be detail-oriented as they often need to perform many tasks with the ability to remember the details of any situation while serving clients at the same time. A professional security guard is often viewed by visitors and clients as an extension of your business and your commitment to serve them. This is why hiring a well-trained, professional security company is critical to your business.
These are 5 prominent qualities that good security guards must have for enhanced business security. Sentry Security is the premier security company in St Louis and hires security guards that possess these traits and are trained to give unparalleled security and assurance to clientele.
We provide a wide variety of security services in St Louis for residential and commercial clients. Visit our website, or call us on our customer care number to learn more. For us customers, safety comes first.