Selected News
5 Reasons to Hire Security Guards for a Retail Business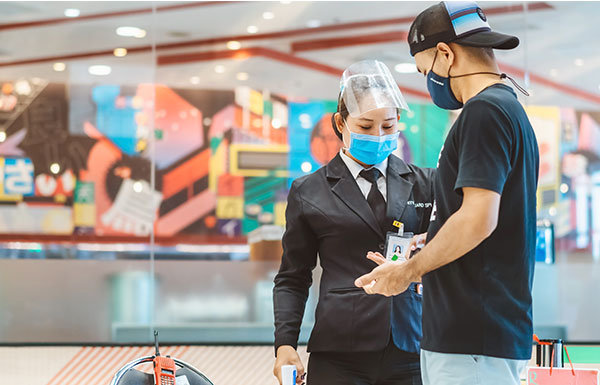 People from all walks of life frequently visit shopping malls and retail businesses. With the constant flow of customers and visitors, owners of retail businesses need to maintain high safety and security standards. You also need to secure your retail or business from vandalism, theft, and unruly visitors. Handling these additional tasks can place an enormous burden on managers and staff which takes away from the productivity needed to make your business successful.
These burdens can be easily avoided if retail owners hire security guards to help protect their retail business.
We at sentry security have outlined 5 reasons why you should consider hiring security guards for your retail business.
1. Theft Prevention and shoplifting: One of the biggest problems faced by retail business owners is financial losses due to shoplifters. These individuals often enter your retail business with the goal of taking items without paying for them, these thefts often go unnoticed until you check your inventory. With security guards employed at your retail business, your customers are less likely to shoplift because of the visible presence of a trained uniformed security guard. This is why hiring security guards for your retail locations is one of the best deterrents to reduce loss from shoplifters.
2. Employee monitoring: Retail business owners trust their employees. They always seek to hire the best employees available to ensure productivity and customer services and satisfaction are at their best. While most hired employees are excellent, some may try and take advantage of opportunities where your security is vulnerable. With security guards on foot guarding your retail store, these opportunities are greatly reduced. Security guards can monitor customers, employees, and the premises of the business.
3. Presence of security: With a highly visible, uniformed security guard protecting your business, your customers will feel safe and secure while shopping at your store. This gives them the comfort and peace of mind we all desire when visiting a business, it also helps to portray your business's professionalism and goals of customer satisfaction by making their shopping experience as enjoyable as possible.
4. Emergency response: Security guards are trained to handle most emergencies. At Sentry Security we can help in developing a plan and protocols for many instances; fire, shoplifting and theft, first aid, health or other emergencies, etc. Employing a security guard has always been a great return on your investment should your retail business experience any of these situations.
5. Your Peace of mind: Every retail business owner can take advantage of the added productivity when their workload has been reduced. When you hire a security guard from a reliable security service company, you can reduce some of that burden knowing your retail business is protected and secure. These guards are knowledgeable, licensed, and professionals at what they do.
In the St Louis metropolitan area, Sentry Security knows the risks clients and retail business owners face. If you are a retail business owner, you should hire a security guard from Sentry Security or schedule a free risk and threat assessment as soon as possible. We hope that some of the above reasons may have given you some insight of why you and your retail business may require a security guard.
Make sure you visit the sentry security online website or call us on our helpline to know the services we provide to our residential and commercial customers. Call today!