Selected News
How Mobile Patrols Can Provide a Proactive Security Solution for your business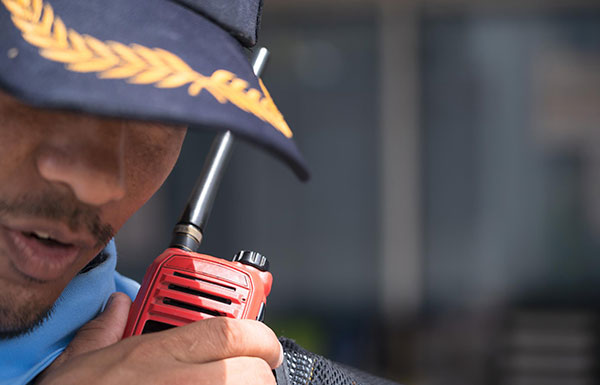 Security has been a significant issue for businesses where confidential data needs to be secured, and employees need a safe workspace. After all, a company is defined by its people, so its security should be a top priority. There are situations when proper trusted measures are not considered to analyze a business's security aspect until something unexpected happens. Why wait for something to happen? Choose a security firm that keeps your business running smoothly, particularly during these unprecedented times.
What are Mobile Patrols?
Mobile security patrol is an independent patrol, or security research and surveillance service that will track your home, business, commercial property, construction site, house, or precinct. A mobile patrol is a vehicle-based roving security service that often shuttles between different properties and takes rounds at each property.
So, how can mobile patrols and other security services help provide a proactive security plan?
There are several reasons as to how mobile patrol security can assist in easy security management of a business; some are as follows:
1. Easy Customization: Mobile security patrols come with an easily customizable option for your business and residential properties. You get to decide the number of times you need the patrol service and adjust the number of visits you wish, be it regular daily visits, weekly, or monthly, as per your convenience and flexibility.
2. Active response and Action: Mobile patrol security is a sure and proven way to protect your business and your property's essential assets. No business can afford interruptions at their data center or telecoms services and disturb the work schedule. Even in an alert situation like this, you cannot be dependent on a drowsy guard in a small booth. A business needs an alert and active presence, ready to acknowledge at any given time.
3. 24/7 Help: Unlike other security services, roving patrol security have a proactive service for your business. Sentry Security appoints private patrol agents to track the exterior of your property, goods, equipment, vehicles, etc., located on the property for any parking violations, safety, security, and maintenance.
4. Corporate Employment Background Checks: We offer in-depth background screenings through our company's division, known as One2Verify. Pre-employment background screening is added to Sentry Security services to help its many corporate and private businesses hire and maintain the most qualified and safe people in their workforces. The task is to create a safe work environment for all our valued customers by ensuring that the employees hired onto their premises pass a strict and thorough background screening while sticking to a Fair Credit Reporting Act (FCRA).
5. Analytic Report: The Roving Patrol Agents will observe and address any suspicious individual, vehicle, activity, or circumstance in the area. They then conduct traditional crime avoidance techniques in conformity with the state and local laws. In case of such an incident, the roving patrol agent will notify the property or business manager or owner of the local emergency service. In the end, a thorough professional analytic report is presented to state facts of the events that occurred.
6. Security System Consulting and Design: Sentry security sister companies, ACF Alarm, and PAC Armor Security can be your one-stop solution for all your electronic security needs. Our skilled staff can design and install custom CCTV systems, large capacity DVR systems, access control systems, fire alarm systems, and burglar alarm systems. Our team will assist and discuss the best solutions to meet your home or business security needs.
7. Affordability: It is often misunderstood that security services are highly expensive and are mostly considered a luxury instead of a necessity, one of the greatest returns on any investment spent is in the area of customer and employee safety. Sentry Services provide quality Roving Patrol Security Service at reasonable and affordable costs. Check our website for great deals and excellent services.
Sentry Security has the best services when it comes to security. Contact info@sentrysecurity.net to learn more. Is your business safe yet? Give us a call today for a no-cost estimate.