Selected News
Coronavirus & The Manufacturing Industry: The Emerging Role of Security Guards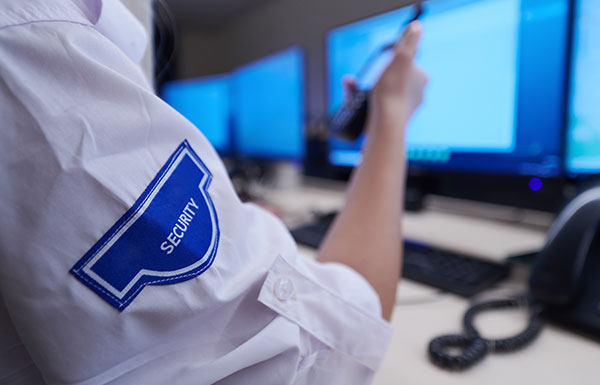 An extraordinary degree of disruption has occurred to businesses, local supply chains, and especially to the security companies in St Louis. This has adversely affected families and manufacturing industries. A host of challenges has been ushered to industrial manufacturers, especially those depending on workers whose jobs cannot be conducted remotely. This Coronavirus pandemic has financially impacted about 80% of businesses, 53% of which are in the manufacturing sector.
Major industrial companies have closed facilities and laid off employees to equalize the loss in profits. In the US, 13 million workers are employed in the manufacturing sector. Safeguarding this workforce from the pandemic is a task for the industries. Therefore, this has boosted the role of security guards who have now been employed to ensure strict norms related to social distancing and personal health protocols are adhered to by all employees frequenting the manufacturing plant facilities.
The manufacturing industry is vulnerable, given the fact that its workforce is required to remain on-site. Employers need to take into consideration the following:
• Ensure employee's safety and educate them on how to protect themselves. Rules need to be set for institute sanitation, and mass mobility during breaks needs to be avoided. Similarly, instruct sick employees to remain home until better and eliminate non-essential travel.
• Automate factory floors where social distancing is unavoidable and create flexible work timings to divide the workforce into shifts.
• Strategies to retain the workforce during slowdown while simultaneously establishing risk mitigation programs for employees who work on-site.
Similarly, security services are experiencing an increase in clientele. Below, we have highlighted how services play a vital role in keeping businesses and society safe and secure.
1. Healthcare security
To help local communities with the pandemic; many healthcare security teams have increased their on-site efforts. Security teams play a crucial role in helping hospitals with admissions of patients infected with the Coronavirus. They also ensure the patients are transferred safely to and from nearby isolation areas. Security service personnel also cordon off areas to protect patients and staff while also providing directions to ensure safe movement.
2. Public safety
Stores hire security guards and extra personnel to make sure their customers are protected at all times. Security guards control the number of customers entering the stores while adhering to government-mandated protocols of social distancing.
3. Mobile patrol service
Numerous stores remain shut during this pandemic. This has increased the need for security services exponentially. To ensure the security of offices, retail stores, and commercial outlets, security companies have dispatched numerous mobile patrol units.
Since the pandemic began, we have had a surge in clientele, increasing our Officers' work. Since then, we have implemented a no-contact system for paydays for Officers who have a paper check pick up from the office. John Mueller (President/CEO) has purchased custom masks for all officers and employees displaying the Sentry and ACF logos. He has also made available and distributed hand sanitizer and gloves for all who request them. We have put procedures in place for our essential workers to ensure that they are maintaining proper social distancing every day.
Our work areas and offices get cleaned daily, with a once a week deep clean. Based on current CDC recommendations or customer's requests, our Officers can wear masks while on duty. We have provided our Officers with any information requested to make sure all their specific questions regarding this pandemic have been answered thoroughly. Our company policy has always placed customer and employee safety as our primary goal by providing the knowledge and resource to satisfy any concerns.
Call sentry security today to avail of a wide range of Security services for all your residential and commercial requirements.