Selected News
Threat and Risk Assessment for your business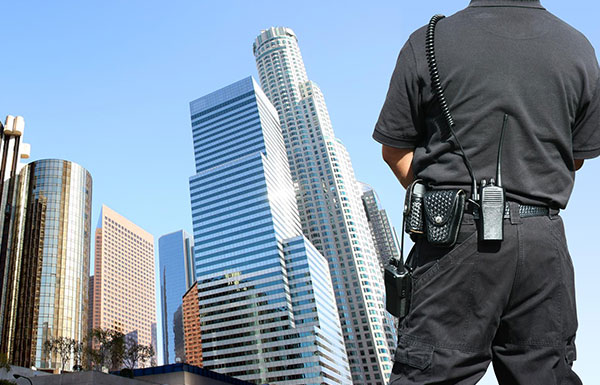 If you own or operate a business or school, organization, residential building, retail stores, or restaurants, your focus may drift away from security. Instead, you might focus on what products are in stock, the number of customers that visit, and how to improve your business. Often the security of your business doesn't seem to be a top priority until something happens, then it may be too late to recover from incidents negative impact. Developing a Threat and risk assessment of your business, its property, and how to best ensure the security for everyone, will allow you to analyze any procedures or upgrades that may be required to make sure your business is secure.
What are the benefits of threat and risk assessment?
Business owners or operational managers are often so focused on the day to day operations that they lose sight of the importance and benefits a threat and risk assessment can provide. When you schedule a risk assessment from a trusted and known security company like Sentry Security, the first step involves evaluating the whole property and assessing any advancements you can initiate to minimize any threats to your business, its property, and everyone there.
Our experts will produce a comprehensive report and evaluation based on the findings, data, and share the recommendations for further steps needed to implement a comprehensive security plan. We can also provide you with an overview of systems and policies to consider using the latest technology that has been developed by experienced designers and installers of surveillance and detection systems.
The main advantage of a threat and risk assessment is to ensure the livelihood of your business. Many businesses often neglect the importance because they might not have experienced major security problems. A risk assessment is the best approach to prepare and determine the best path forward to secure the security of your business.
At Sentry Security we offer a (no fee) initial consultation session, which provides the peace of mind needed for you, your employees, customers, residents, students, and your community.with. We will customize and design a comprehensive risk and at assessment created specifically for your business with a well-organized, cost-effective, high-quality security program for your office to review.
Our team of seasoned professionals can advise you of various threats and how to effectively manage them. After the Assessment has been provided we can work with you to find the best upgrades that we have recommended within your budget. Upgrading your business's security our utmost priority to help you identify and implement any improvements that can be made.
Does a Business Need a Threat and Risk Assessment?
Yes, all businesses need some type of threat and risk assessment so that proper policies can be outlined and put in place before an issue arises. , Having a professional evaluation should be considered if you haven't had an evaluation conducted in a while, or if you have made significant changes to an existing business or started a new business.
How/ who can carry out the Assessment?
A knowledgeable trusted, and experienced security company should be sought out so they can evaluate the specific needs that may be required for your business. At Sentry Security, a risk and threat assessment is the first step needed to create and implement a comprehensive plan and policy to secure your business and is essential to ensure that your employees, guests, and all visitors are as safe as possible. Our experts include members of the St. Louis Police Department, officers and intelligence division, fire chief, members of the Governors Emergency Medical Services Council, and retired military who have years of training and can adequately review your requirements.
Don't put things on hold anymore; connect with Sentry Security today about your business's safety and security!