Selected News
How Roving Patrol Security Provides a Handful of Safety Benefits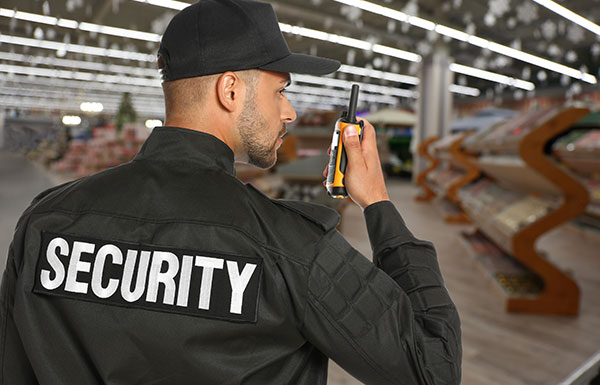 If you live in a large residential complex, are the owner of a manufacturing company, or have a business, you know the importance of security. You have enough daily items to contend with regarding; visitors, suppliers, manufacturers, retailers, or employees…. Adding additional issues due to a security lapse or security issues, threaten your peace of mind and can distract you when trying to provide for the safety of your employees and business partners. Sentry security provides solutions for businesses, corporate buildings, residential housing complexes, and others, in the form of Roving Patrol Security.
Outlined are a handful of safety benefits roving patrol security provides.
1. 24x7 Vigilance
In certain situations, such as night shifts, private security personnel are often distracted or can become complacent on the job. However, when you hire our Roving patrol services this problem is solved. Our officers constantly patrol your business's, corporate buildings, or manufacturing facility; one area at a time, thus staying alert at all times, avoiding the complacency of being stages at a single location.
2. Officer tracking
We at Sentry Security equip our patrolling vehicles with highly sophisticated global tracking systems (GPS), while following scheduled checkpoints. With this, our clients know exactly what the officers are doing during their shift hours.
3. Visual presence
By constantly patrolling the area on foot or in security vehicles; officers create a highly visible presence of safety and security. This can also act as a deterrent to many who might be wanting to commit crimes or other unauthorized activities. This visual presence gives employees and customers a sense of security and creates a positive atmosphere for them to conduct business.
4. Professional and trained officers
Roving patrol officer requires being highly alert and motivated, we hire the best officers for this job. Our officers consist of ex-military and police officials who possess many years of experience and have proven to be the best at their job.
5. Minimize response time
In case a situation arises, Roving patrol officers can respond to the crisis instantaneously and use their training and experience to go directly to a location, access the situation to determine the best solution needed to maintain control and keep everyone safe.
6. Budget oriented
Roving patrol security is the best form of a professional security service available for budget-oriented businesses. It offers trained officers, constant patrols, and peace of mind at low costs compared to traditional full-fledged security.
7. Checkpoints and incident reporting
Checkpoints & incident reporting ensure that the patrolling officers report the current safety of the facility at regular intervals in real-time. When an incident does occur the patrol officers can arrive promptly, so you'll know exactly which areas are safe or unsafe.
Your patrons, employees, and business partners will help your business grow when they are assured that they work in a safe environment.
Sentry Security is the most preferred security services company in the St Louis Metropolitan area. Our officers are often veterans of the military and police force and have decades of experience. We provide security services that suit all our customer's requirements with precision. If you have any questions about our patrol security service or need to speak with an expert about the different options we offer, contact us today or visit our website sentrysecurity.net for further information.