Selected News
The Most Effective Private Security Tips to Prevent Theft at Your Business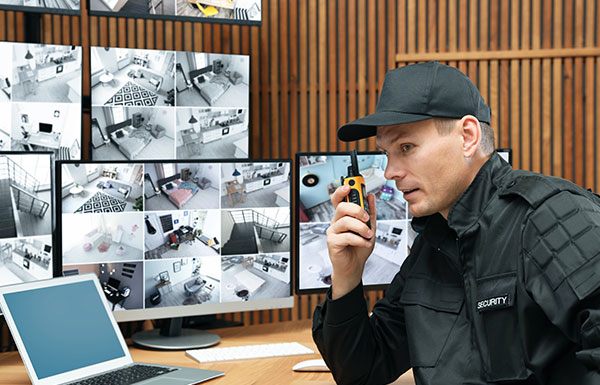 Theft at a business is one of the biggest security risks that business owners may face. Theft can not only cause a loss for your business, but it can also put employees and patrons in harm's way. It does not matter if you're a brick and mortar store or a business at a temporary site or in an industrial complex. The security system should always be at the top of your priority list and included in your business plan. It is often best to get an objective opinion from a professional who can help access a security plan for your business and location before continuing further in your business venture. At Sentry Security we have outlined below some of the most effective private security tips that may help prevent theft at your business in the St Louis Metropolitan area
1. Modernization
Businesses in America spend billions of dollars to secure themselves from thefts and other occurrences that may negatively impact your business. Many businesses and owners face a rise in thefts due to the lack of modern security systems such as CCTV surveillance or updated alarm systems. According to many studies, "CCTV is most effective when it is combined with other crime reducing and deterring methods." Therefore, we advise that you should regularly update your outdated security systems to the most current technological developments and protocols.
2. Access control
Access control is a fundamental part of any security system, whether it is at a job site or a corporate building. It helps to minimize unauthorized access to specific locations. I Insurance companies may also reduce costs or require businesses to use access control systems in the workplace to help ensure that only authorized personnel are allowed to gain entry. Access systems can be basic or as technologically advanced as the customer's or business demands. These systems can be programmed to scan identification cards, used with fobs or face recognition software that would allow access to areas by controlling doors and other points of entry for high-security areas. Most small businesses or businesses with budget constraints can still use basic access systems combined with policies, signage, and parameter access to manage to the site.
3. Security Guards
This is a very essential security addition for those businesses handling high-value items, high currency volume, sensitive information, and also helps to protect those working or visiting a business. Unlike automated security systems, Security Guards can evaluate each situation, helping them to make on the spot decisions and create a real-time visual presence of security which is a much better deterrent than CCTV cameras, signage, or fencing. They often prevent crime from happening and navigate the scenarios based on their years of experience or training whenever a crime occurs. Whether armed or unarmed, they are a powerful line of defense for businesses to reduce the risk of crimes and other negatively impactful incidents.
4. Planning & Risk Assessment
All security systems should work according to a well thought out and documented plan. It is difficult to control security systems without proper planning. Planning involves the identification of security risks and vulnerabilities. Having professional security service companies like Sentry Security Service tasked to do this, is a step that should not be overlooked. This step allows you to discuss key decisions as to which security system might be the best approach for your business. It would also allow you to look at many aspects including the Jobsite, shift changes, employee background checks, alarm monitoring, CCTV surveillance, roving patrol officers, security guards, etc. Similarly, risk assessment helps to determine the security measures and plans you need to implement for unforeseen risks that can occur at any time without a warning.
Our experienced staff includes ex-military and police officers who have many years of experience and are extremely proficient at prioritizing the security interest of our customers. Contact us on our toll-free number or visit our website to find out how we can protect your business in St Louis Metropolitan U.S.