Selected News
How to increase business safety with alarm response services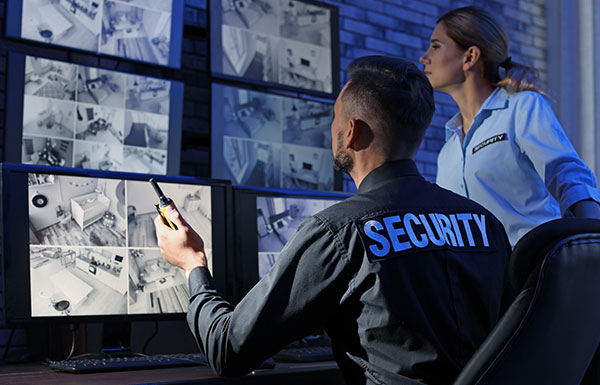 Alarm response service is an intermeshed network of digital, analog, and human assistance that allows a security agency to respond and investigate triggered alarms at the location or property being monitored. This is sometimes referred to as response/call-out services, when an alarm has been triggered a call-out is given to the monitoring agency, which could be located nearby or also at a remote location away from the property.
Sentry security provides its retail and commercial customers with security alarm response coverage that can verify security alarm activities at any site or location of the client in the St Louis Metropolitan area. We provide our clientele with a response often saves the business or property owner money by prompt and efficient alarm system implementing quick solutions that often reduce loss or damage.
Once an alarm has been set off at the property, the most important thing to be done next is to have a team of dedicated experts show up and respond to the alarm or threat. Our dispatch center responds promptly sending patrol units when the alarm is set off and they are also linked to local emergency response services should they be needed. By doing so, the customer can boost the efficiency of the current security system and place the power and responsibility for handling the situation with the response team.
Ways on how to increase business safety with alarm response services at Sentry Security
1. Reduction in Response Time:
Nowadays there is a high influx of false alarms. The local law enforcement often does not respond to burglar alarms unless they can be verified as an active alarm. Even when they do respond to these alarms it may take them hours to arrive due to the vast area they cover and the low manpower at their disposal. By hiring our alarm response services, our officers will verify the alarms personally and will coordinate the same with the local law enforcement authorities resulting in a considerable reduction in response time to any unauthorized activity at your property.
2. Verification of Alarm:
When an alarm is triggered the system sends a signal to our 24x7 dispatch center. Our alarm response agents will be notified of the alarm along with its precise location. They will verify whether the alarm trigger was a false notification or if an actual event is ongoing. The agents will radio in this information to our dispatch center and appropriate actions will be implemented.
3. Risk Reduction:
Many business owners and their employees receive alarm notifications and phone calls at odd or unwelcome hours of the night or day. By hiring our services, our certified and licensed officers monitor and respond to all your security concerns 24x7. This reduces the risk to you and your employees from encountering any real emergencies.
4. Peace of Mind:
Our officers are insured, trained, and licensed often with military or police experience.By employing our vast array of security services you can always breathe easy and continue growing your business knowing that the property's security is in St Louis Metropolitan's most trusted security service company's hands and does not rest entirely on your shoulders. The biggest benefit to any business owner is having peace of mind knowing his business is safe at all times.
Sentry Security provides alarm response services in St. Louis and 24/7 monitoring services along with many other security services that can benefit your personal and commercial needs. Call us today to discuss the best security solution for your home or business property.