Selected News
5 signs your corporate building needs a security officer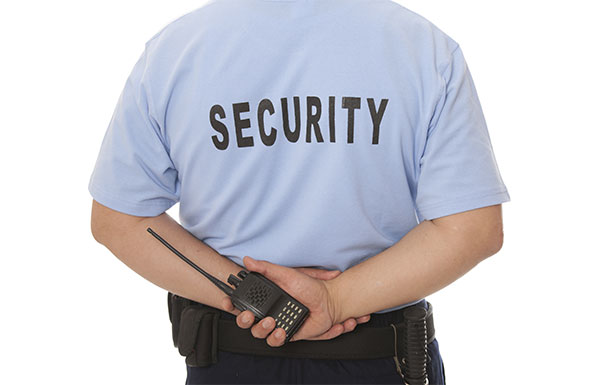 Being a business owner and managing all the daily chores of your business and personal life is as tough as it sounds. You always want your business and your personal life to be successful as well as safe, but is it safe? Hiring a reputable and licensed security agency will help you offset the potential of losses and ensure the safety of your employees and business.
There are various reasons you might need security officers for your business and corporate building. At Sentry Security we have outlined 5 reasons with appropriate justifications that state the eminent need for protecting and safeguarding your corporate buildings.
1. Parking lot thefts and vandalism:
As much as 10% of property crimes occur in the parking or garage areas. These take on a lot of forms, the most concerning include
• Vehicular theft.
• Vehicular vandalism
• Breaking of cars
• Grand theft auto
If you feel your property or the property of your customers and employees is a target, keeping a security officer on patrol can help to alleviate these acts of opportunity by simply maintaining a consistent patrol of the area.
2. Employee and vendor theft:
Many of us like to believe that crimes will not happen to us, employee thefts have become a major problem in many industries and corporate buildings. A security officer on premise considerably reduces the possibility, because thieves are less likely to cause such problems when they know someone is watching their activities.
3. The high crime rate in neighboring areas:
When your business grows the best way to gauge the need for security is by looking out towards the neighborhood of your building and its surrounding locations. You need to take into consideration the crime rate of the adjacent areas. If there is a high crime or the rate and frequency of crime increases the need to employ a security officer for your business's corporate building also increases.
4. Protection of sensitive & confidential information:
In today's world of digital information,corporate intellectual property and customer and employee privacy are at the highest risk. By employing the experienced security service of Sentry security, we can help protect your corporate building from unwanted visitors who can try and obtain private, sensitive, or confidential information.
5. Employees working in shifts or working late:
Many corporate business employees work in shifts or work late hours often into the night. Having a security officer on patrol will ensure that your employees are safeguarded while they are there, giving you and them the peace-of-mind needed so they can focus on their work. Also, it ensures that your employee's activities are closely monitored, giving you and your business an additional tool that can help to reduce risk and increase production.
Currently, most corporate buildings in the St Louis Metropolitan area are facing the above security issues daily. If your business is experiencing any of the above situations, or if you are looking for a risk and threat assessment for your business, consult a security service provider such as Sentry security services.
Contact us today to learn more about, the various security services we provide for your home and business alike.