Selected News
High-Tech Solutions to Monitor Your Business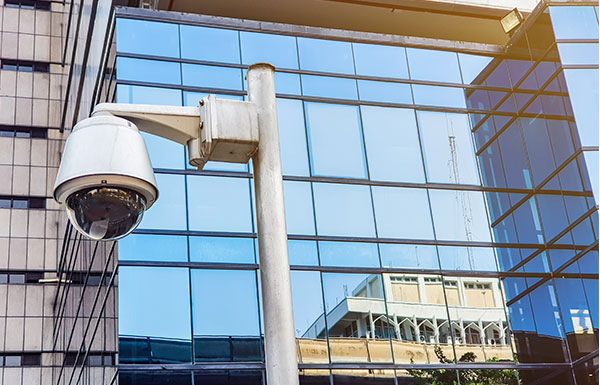 Regardless of size, all businesses require security systems. We all know that a building or a business can be secured with basic security systems. Today's businesses require a lot more than just an alarm system to ward off internal and external threats so they can operate with complete success, giving you peace of mind, knowing that your business is protected.
Outlined are few of Sentry Security's High-Tech solutions to monitor your business
1. Electronic Guard Supervision (EGS) System
Our EGS System provides you with real-time information about our security personnel, their whereabouts, and the checks conducted on premises, including the most vulnerable areas of your property. This system runs on a 24-hour basis, 7 days a week, all year round. This assures that our customers always receive uninterrupted protection.
EGS can be implemented in areas where security is of the highest priority such as hospitals, factories, schools, residential buildings, and various industries. The benefit of this system is with its simple and convenient usage. It stores data automatically which can be later analyzed and used for the betterment of future readiness. With our monitored control points, we can produce daily activity reports that comprise our officer's time on and off the site, shift changes, throughout the day, patrol routines, and any unusual activities they may have reported. These are highly detailed and very important reports which are essential in times of emergencies.
2. Security System Consulting and Design
Technology keeps improving at a rapid rate, creating the need for advanced Closed Circuit TV (CCTV) systems with video surveillance cameras. Having a CCTV system installed at strategic locations is also acrime deterrent to criminals and persons who may be carrying out illegal activities. With the assistance of our sister companies like ACF Alarm and PAC Armor Security, we can provide all of your electronic security surveillance needs with one convenient phone call. We design security systems according to each customer's requirements and budget. Our highly trained and experienced staff can design and install custom large capacity DVR & CCTV systems, burglar alarm systems, fire alarm systems and/or access control systems. All these systems can be integrated to work in union with the EGS.
3. Risk and Threat Assessment.
With the new age of technology, a new age of property loss and crime has arrived. This has increased the demand for risk and threat assessment for businesses. We conduct a full spectrum risk and threat analysis which includes natural, criminal, terrorist, accidental threats, etc. Our team has the highest number of military veterans and our risk assessment professionals are experienced members of SLPD intelligence division, retired police and fire chiefs. Their first initial consultation is completely free of cost. This allows you to develop a plan that can provide you with constant support, service, consultation and recommendations needed for the best security interest of any business.
For over 50 years, Sentry security agency has provided peace of mind to its commercial and residential customers of Metropolitan Saint-Louis and its neighboring areas. We have hundreds of licensed, insured, armed, and unarmed, security officers on staff to meet your security needs.
Our clients have trusted Sentry Security to go above and beyond their needs and requirements. Our customer service personnel will be glad to discuss the best solution which will meet your business and personal home security needs. The safety of our customers and their assets is our priority.
Give us a call today on 314-867-1125 to get a no-cost estimate.