Selected News
4 Responsibilities of a Mobile Patrol Official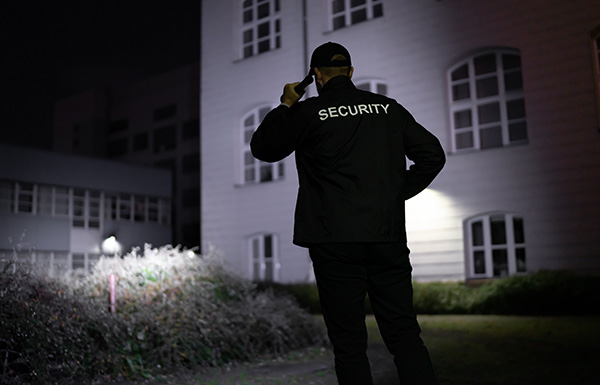 When unexpected situations occur involving intrusion and property damage from smoke, fire, water or unauthorized entry, and theft, a quick response can help mitigate damage and loss of property. Since you can't be available everywhere and at all times through the day and night to safeguard your property/assets, hiring mobile security patrol officers will help to protect your business and its contents. You can depend on mobile patrol officers from Sentry Security to provide regular patrols around your property to help safeguard your business wherever and whenever required. Our patrol officers have the training, knowledge, and experience to respond and access the situation quickly and effectively. Here are a few steps a professional mobile security patrol will follow to safeguard your belongings.
1. Monitor & Patrol Your Area
The foremost duty of a mobile security guard is to observe all the activities that occur in and around your premises, report any activities that seem out of place and respond instantaneously to those activities if required. If smoke, fire, water or other hazardous incidents occur, our officers are trained to follow your emergency evacuation plans and measures to help ensure the safety of anyone on premises and help limit the damage that could occur to your property and resources.
2. Security Measures To Prevent Damage
Mobile patrol security guards are continuously checking your property and assets to maintain safety and ward off any potential loss. If an incident or issue has been detected, they will take the appropriate precautionary measures needed to help reduce and mitigate losses. Frequent mobile patrols also deter trespassers and unauthorized entry can also help prevent damage and loss due to criminal intentions. If any illegal or suspicious activity has been observed they have been trained to contact and work with the police or appropriate authority to resolve those incidents.
3. Follow Safety Protocols
Worried about the circumstances if any mishap occurs in or around the premises? Security officers are trained professionals who are ready to act whenever an emergency exists. Precautionary measures are taken to help detect and mitigate any damage due to natural disasters, but even if disasters occur, these officers are well-equipped and trained in first-aid and safety features, so they know how to quickly and properly respond to these situations and provide necessary help and support to those in need.
4. Communicate, Inform & Report to Prevent Losses
A well-trained mobile patrol security guard understands the importance of proper communications to any queries raised by local authorities. They establish informative and continuous communication with a dispatcher and other persons patrolling the area. The officers providing security services are attentive, knowledgeable, supportive, well-mannered and trained to respond to all types of situations, handling each with intelligence and care.
Hiring mobile patrol services ensures the security of your property and resources that you need for your commercial properties. Regular details and records are created and maintained each day to help you keep track of your property and assets.
To get the best security for your valuable belongings, contact Sentry Security services today!