Selected News
Security Services as A Secondary Career Option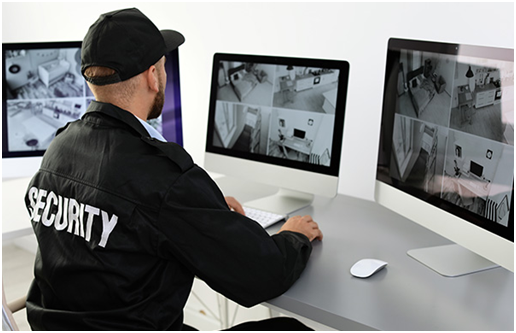 Are you ex-militant, ex-police or currently working as a law enforcement officer and seeking additional work as a secondary career option? If you have previous military or law enforcement experience/knowledge and want to help supplement your income, there are many reasons why you may want to choose a secondary career as a security officer before or after retirement. At Sentry Security we believe that security services can be very rewarding for those who want to earn steady income, opting for security guard services as a secondary career option as a full time or part-time job.
Outlined are few benefits if you're thinking of considering security services to be a secondary career option
Promotes Active Lifestyle:
Being an ex-police officer or ex-military, you know how imperative it is to be physically fit, alert and energetic. The job can demand more walking or being on your feet constantly- while this is considered as a low-impact exercise it is very beneficial for your overall health. It has been observed, being active as you get older, greatly reduces the risk of serious health issues. Choosing a secondary career as a security officer can help you maintain an active lifestyle for better overall health.
Up-to-date Information and Technology:
In this digitally active world and how fast devices/systems change, people rapidly fall behind in their technology usage after retirement. Sentry Security uses the latest technology to monitor and respond to incidents quickly. Most of the individuals who served in the military are well-versed in these technologies because they have been exposed to quite a few of these interesting technologies in the past with the various roles & responsibilities you may have had. Our security services use devices such as keyless entries, surveillance systems, computer systems, and mobile patrol systems that will keep you up-to-date and better connected with the latest technologies being used.
Decreases Depression & Brings Contentment:
Majority of people after retirement undergo depression, some of which is caused by health or personal issues and boredom. That is why it is important to maintain an active lifestyle allowing you to stay happy and lead a more content life. As a security guard we train our officers to be interactive, helpful to develop a strong bond with those whom you encounter. By opting for security services as your secondary career, it will not only keep you active & healthy but it will also give you a chance to help others by bringing a sense of comfort and security to their lives too!
Earn & Save Money:
One of the major concerns of any retiree is the fear of falling short of money at the end of the month. Pensions and social security alone, often does not allow people to live the same life they used to enjoy earlier. Choosing security services as a secondary career allows you to start a new and rewarding profession which will help you earn and save money and help you maintain the lifestyle you have become accustom to.
Earlier Experience:
Being a security guard can signify handling different kind of jobs, depending on the company and conditions. But, if you have previous military or a law enforcement background, your previous job experience makes you a perfect fit for a secondary career role as a security guard because your experience of dealing with all kinds of circumstances makes you better equipped for challenges that can arise in your new career.
Contact Sentry Security today; if you are a retired military or have previous experience as a police officer or other duties in law enforcement, you may be ideally qualified for a secondary profession as a security guard.