Selected News
Does your Factory Need a Security Guard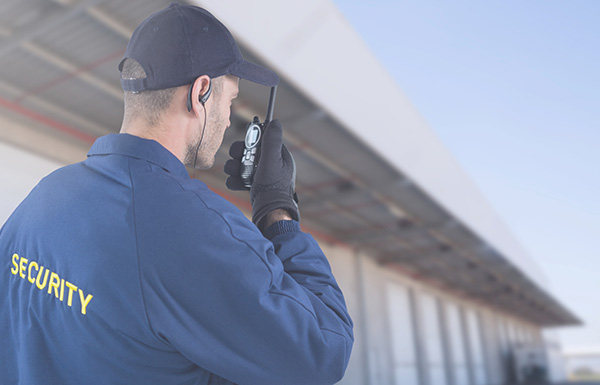 Are you looking for a security guard who can accurately check the credentials of people and vehicles entering and leaving the factory premises? Do you need a well-trained/vigilant security guard who can monitor your people and factory in an effort to prevent loss and boost productivity? Are you looking to hire a security guard to patrol your manufacturing facility? If you've asked yourself any of these questions then let the professionals at SENTRY SECURITY assist you with maintaining the safety of your employees and the security of your factory. Our initial risk and threat assessment will allow us to guide you with the best solutions tailored to your business unique needs.
Below are some of the benefits of hiring a professional security guard for your factory
1. Loss Prevention
One of the most obvious reasons to hire a security guard at your factory is to reduce loss. A professionally trained security guard patrols and inspects property to help prevent loss or damage from; water, fire, theft, vandalism, unauthorized entry, suspicious activity and unexpected incidents that can occur. Our guards are trained to monitor people, buildings, and surroundings, they are also there to assist in getting the required help needed for each situation to mitigate any potential loss.
2. Watchful Eye
Security guards have been trained to look for and identify the difference between normal and suspicious activity, allowing them to spot strange behaviors/activities often go unnoticed by others. Identifying situations and quickly implementing a proper solution is often the difference in preventing injury or loss.
3. Safe Escorting of People
Security guards work in diverse environments and time tables tailored to the individual needs of your factory or commercial space. If there are employees working late or needs assistance our security guard is there to escort the employees out to their parking lot safely. Our officers are there to help diffuse and safely remove individuals who are acting with intolerable or rude behavior whether it's from, disgruntled or ex-employees or someone else that needs to be escorted off the property due to their behavior.
4. Flexibility
At any given point an emergency can occur in your factory, having a security guard on premises who can arrive quickly, help access, and resolve the situation can be the difference between a minor situation or a major catastrophe. A valuable security guard understands the importance of being available at any part of the factory at any given time as quickly as possible.
5. Attainability
Security guards are easily accessible to you wherever you need them on premises. When changes in production or volume in personnel are increased additional security guards can also be provided as needed Enforcement of Policies.
Factories create policies and procedures in an effort to keep visitors and employees safe and secure. A professional security guard helps to ensure that unauthorized personnel are unable to access dangerous or hazardous areas, reducing the risk or injury to all on premises.
If you are looking to provide a safe and secure environment for your factory and employees please contact SENTRY SECURITY to get your FREE risk and threat assessment evaluation.