Selected News
Top 5 ways to prevent false security alarms at your business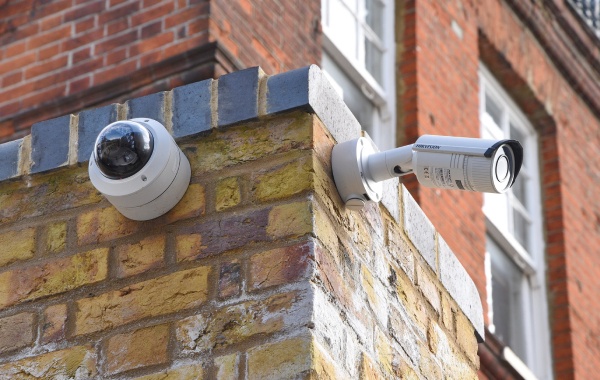 Do you know what happens in the background when a false alarm is activated? Do you know what steps to take or have the time, knowledge and ability to understand the difference between a real versus a false alarm at your residential building or business? At Sentry Security we can assist and protect your business from delayed responses, fines and loss of productivity that can occur due to false alarms. Our highly trained professionals have decades of experience with commercial security and can take proactive measures to reduce the occurrence of false alarms at your business. We will help you create an efficient and effective plan to deal with false security issues by assessing your risks and creating a complete security solution that will help protect your business. One of the benefits of using a security alarm system is to deter crime and property damage. When you combine a good alarm system with a mobile security patrol, this gives you even greater control as personnel can be sent out quickly to identify any issues and reset any false alarms that may have been triggered.
The use of an updated security alarm system at your business can also help you identify other issues; smoke, water and dangerous levels of carbon monoxide or other gases that are not always easy to detect. An updated security system with professional supervision not only helps to prevent break-ins, it can also save lives by quickly identifying hazardous conditions that may not be easily detectable without the use of the latest technology making it less stressful for you and your co-workers.
False alarms are unfortunate and untimely, we've outlined our top 5 ways to prevent false alarms below to help your business and its operations!
1. Ability to Arm & Disarm the Alarm System Properly:
Improper use of the system is one of the main reasons for a false alarm occurrence. Most occur due to the lack of proper training that is needed for a user to operate all phases of the equipment properly. Convenient systems that use remote key fobs or card readers to interact with a system also require the user to know what to do if an alarm malfunctions or is falsely triggered. Windows, doors, and other areas or zones may no longer be linked to the system properly and will require the entry of the correct codes that are associated with that section of the alarm system. Care should be taken to secure all of these items prior to any alarm is activated.
2. Stray Objects Near Motion Detectors:
Motion detectors are a very effective way to monitor areas in and around your business but they are also easily triggered when display items are placed near them. Items like business posters, banners, hanging mobile displays, holiday decorations and other objects are a great way to notify your customers about your business but they can also interfere with the sensors and cause a false alarm. Be particularly conscious of placing items near the sensors or air vents and ceiling fans as these can cause additional movement when the HVAC system is in operation.
3. Improper Opening/Closing of Doors and Windows
It is imperative to secure windows and doors before arming your alarm system. A door or a window which is incorrectly latched or closed can activate a false alarm. An open door or window can allow a breeze to activate a motion sensor. Poor air quality coming from somewhere outside of your business can trigger your smoke alarm. Inadvertently opening or closing a door or window in an area that has already been secured by the alarm system.
4. Mother Nature or an Alarm System Malfunction
False alarms can be caused due to harsh weather such as high winds, heavy rains, lightning and tornados. It is always sensible to check the alarm and to be in touch with your alarm monitoring center dispatchers who can help identify an alarm signal and potential cause. System malfunction is also a common cause for a false alarm. This is why it is important to have someone knowledgeable with the system who can identify issues which may help avoid a system failure or identify other circumstance that might impact the proper operation of your business's alarm system.
5. Poor or outdated sensor placement
You should regularly check the sensor system and batteries to be sure they are properly working. While battery replacement may seem like a simple step that any individual can do, it often leads to a malfunction in the system because of misalignment or accidently touching or damaging the sensors components. We always recommend having a trained professional thoroughly test your security system on a regular basis. They will also have a better understanding of each components lifespan and can suggest when to replace old alarm systems with more up-to-date technology.
Ultimately, performing routine maintenance and checks on your system will help avoid most false alarms. Contact us today at http://www.sentrysecurity.net/contact and let our trained professionals discuss the right plan for your business.