Selected News
Key Points to Effective Commercial Security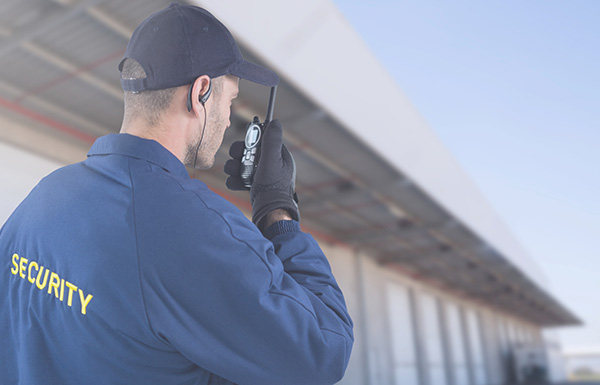 Setting up and maintaining a business is not easy. Every business needs to manage multiple tasks in order to continue smooth operations paving the way for progress. Commercial security is one aspect that should always be considered as high priority. If people, assets and data are not safe, a business may not survive if a security issue arises.
To help protect your business from theft, accidental damages, and other security threats, hiring professional security services can help to alleviate these issues. Understanding these key points to effective commercial security may help you in creating an effective plan for your business.
Outlined below are 5 important points that you may need to consider.
Security Guards
The presence of security guards at a business location is one of the most proactive and a visual way to keep any commercial property secure. This primary step is not only important in helping to protect the business property and assets, it also lets your customers and employees know how much you value them and is a necessary step if the commercial space has a large volume of people visiting the property on a daily basis.
When a burglar, fire, or other alarm is triggered, having a security team on the premises ensures a quick response with a trained professional who understands how to deal with emergency circumstances and can communicate clearly about the issue with the police or fire departments once they arrive.
Roving Patrol Service
If your commercial business premises does not have a 24/7 security presence, mobile patrol services is a good cost effective alternative to having a single stationary security guard in one location or as an added advantage to your existing security. These professionals are trained to look for anything suspicious or out of place while patrolling your property. Because they can cover larger areas more effectively, a mobile patrol can respond to alarms quickly playing a vital role in response times and the overall security of a business, as they can exchange useful information on real time basis.
Parking Security & Enforcement
With increased numbers of businesses, employees, and visitors, parking can become an issue. Our security guards can help in maintaining a record of people visiting the business premises. Additionally, they help deal with common issues and conflicts due to unauthorized parking at your business property.
Parking enforcement can help with some of the following issues –
Parking in fire lanes

Parking on private property without permission

Parking in non –parking zones

Parking in spaces allotted to the disabled

Assisting those with disabled vehicles to ensure that proper help arrives.

Their presence can also help prevent vehicle break-ins or theft
Access Control
Professional commercial security services can help you maintain a strict protocol and track everyone who enters your property, buildings or locations within your property, to allow access to only those who have been authorized to enter designated areas. This function is extremely important in order to safeguard your employees and visitors by protecting them against entering, hazardous areas and gaining unauthorized access to critical areas of your organization.
Combining the power of state-of-the-art security systems with trained manpower provides you with the additional security needed to protect your business.
Commercial Alarm Response Services
One of the best defenses in a security plan is the installation and use of a good alarm system. Not only does it keep the property and the occupants safe from intruders, smoke, fire and other safety hazards. It also notifies a command center of the location and type of alarm that has been triggered so that an appropriate response can be dispatched.
With all alarm systems, there is always the chance of a false alarm being triggered. Many local emergency services have even stopped responding to alarms until they can be verified by someone on premises. Our security professionals have been trained to handle all types of situations by immediately responding to the alarm and communicating with the command center and local authorities ensuring that the correct response can be delivered to your business as quickly as possible.
For a business to operate safely and successfully today having a comprehensive security plan in place is essential, so when it is time to select the best security plan for your commercial space, make sure to include the applicable elements listed above.
At Sentry Security, we have been in the business for over 4 decades and have a large group of professionally trained Risk and Threat Assessment security professionals to help you access your businesses needs.
To learn more about us, or to schedule a free consultation click here!