Selected News
Protect your Family, Home and Business with Security Systems and Services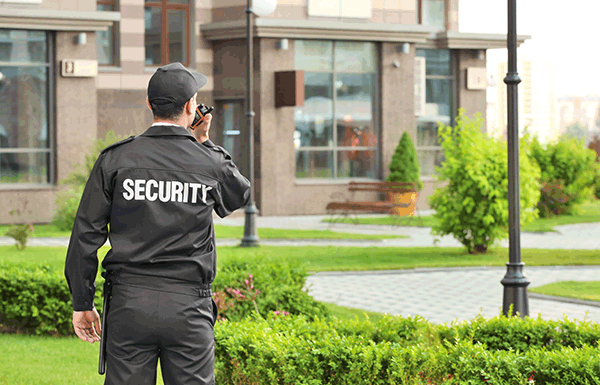 There are no shortcuts to security. If you want to protect your family, home and business from intruders, crime and inappropriate actions an integrated approach towards security is what you need.
People often think hiring security guards or installing a security system alone can save them from theft, destruction of property and threat of violence. Unfortunately a single point of protection often is not enough to deter such acts. As a security systems and services company we understand how to create an effective plan to deal with security issues by identifying ways to obtain a reliable and comprehensive security solution for your needs.
Security guards most often are stationed to a limited area; while modern age security systems can provide 360 degree coverage 24/7, but they lack the ability to have an immediate physical response which is not possible without a security guard or roving security patrol in place. The key is to access risk and create security services that can give you the complete security solution you need.
Security guards and security systems together work as essential defense mechanism, necessary to keep people, assets and businesses safe. Our uniformed, security guards are trained to take care of a variety of security issues, from deterring illegal and inappropriate actions to observing homes, residential areas, and business spaces, through effective patrolling and by monitoring movements using state-of-the-art security systems.
Additionally, the combination of the two working together brings you closer towards complete protection in the following ways.
Protection of property
This is the primary responsibility of every security guard. Hired to keep a close eye and ear on several security aspects, guards are trained to watch out for suspicious behavior, unrecognized vehicles, unauthorized entries and other suspicious activities.
Apart from guarding residences or commercial spaces, duties of security guards also include examination of indoor and outdoor security systems that provide additional protection.
Supervision at gates and entrances
Checking entry and exit points at residential or commercial properties is not an easy task. But a combination of physical security guards and camera surveillance helps make this possible. Most of the traffic often happens within a specific set of entry and exit points, allowing the guards to have a better focus on these areas helps to avoid any illegal or unauthorized entry. Additionally, they can also help with the following –
Scheduled opening and closing of specific entry / exit areas.

Confirming all closed areas are locked, secured, and clear of any unauthorized persons

Responding to alarms
Monitor security systems
Using hi-tech security cameras, sensor systems, CCTV's and other technologies make modern security an invaluable asset for better protection. When security guards are combined with powerful security systems, this approach allows us to provide you with the most comprehensive security service
Whether it's your home or business, hiring a company with proven security solutions is a smart option that will give you peace of mind, knowing that you're working with a company you can trust.
To explore more about our security services click here!