Selected News
How Security Guards Can Help Your Business Recover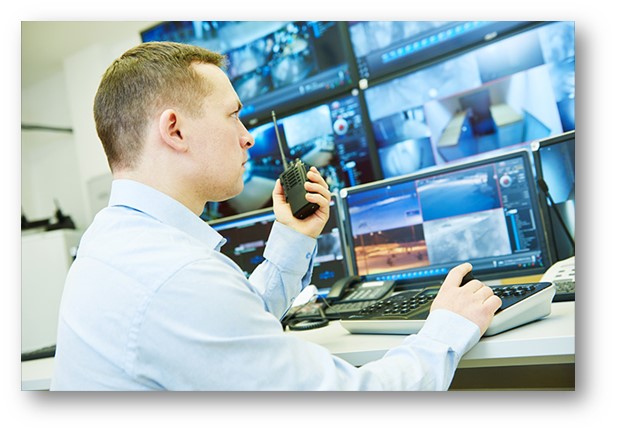 Security Guards are the guardians and protectors of private or public property. The job of a security guard involves patrolling and inspecting buildings for signs of fire, theft, vandalism, terrorism, and other illegal activity. Visiting areas are frequently patrolled, and all entry points are thoroughly examined by Security Guards. On a company's property, a security guard can also work directly with local emergency services or law enforcement.
It's not uncommon to hear of company-related thefts or similar crimes because of increased business activity. As a result, companies, and institutions such as banks, retail outlets, and convenience stores are the most prevalent criminal targets. The physical security of a corporation is just as critical as the protection of sensitive data in the digital era. As a result, companies engage security guards to watch over the premises where they do business. Security companies in ST. Louis are increasingly relied upon by organizations of all kinds. Businesses can rest easy knowing that they are safe and secure with trained professional there to help prevent unwanted theft and violence, security guards can also assist in medical emergencies and other crises.
As businesses grow, their security needs also increase. Security risks depend on a wide variety of factors and will vary depending on the industry, location, amount of traffic, and the product or service they offer. If a business is vulnerable to unwanted or criminal activity, it is advisable to consider hiring a professional security guard to maintain the safety and security of the property. Here are a few ways that Security Guards at Sentry Security Company in St. Louis can help a business recover:
PROTECTING HEALTH AND SAFETY
Having a security guard on site is beneficial from a variety of perspectives, regardless of whether the company's activities are considered important. Customers and representatives can benefit from the support of the individual in maintaining a healthy and clean work environment. They can also aid with security updates.
It may be necessary to limit the number of customers allowed to enter the property at any given moment. Crowd management and safe social distance may be handled by a security team that is compassionate and considerate in any situation, even if they are outside of the immediate area.
REDUCING THEFT AND SHRINKAGE
A security guard can help minimize losses and protect property by responding quickly to any incident. Security Guards' presence deters and prevents shoplifting, as thieves are more likely to leave a business with less security than one with many guards.
REDUCING FINANCIAL RISK
Cybersecurity threats to many firms have increased because of the unprecedented shutdown of networks. Gear and property are protected by trained security guards who can immediately implement security protocols, such as monitoring and limiting access to the structures and detecting suspicious activity.
CREATUNG A SAFE ZONE IN A HIGH-CRIME NEIGHBORHOOD
Business owners in high crime neighborhoods may find that their customers and clients are reluctant to patronize their establishment because of the area. As a result, less money can be made and the value of having a needed and valuable business presence in the community is diminished. A high level of surveillance and vigilance on the part of a Security team can lessen the likelihood of a crime being committed which helps to create a safe zone at your business where your customers feel welcome and confident that the area is secure.
RESTORING CONFIDENCE
Before entering the premises, a security officer can assists visitors and direct them to the correct areas.
The visual presence of a uniformed guard is a testament to the company's dedication to the health and safety of everyone which has an immediate impact and improves their confidence in working or doing business with you.
At Sentry Security in St. Louis, we provide a comprehensive range of security services to assist protect your business, property, or event. We work with our clients to customize our services to their specific needs, ensuring that each client receives the best effective security solution possible to effectively secure and grow their businesses.
To learn more about our Security Guard Services at St. Louis or to discuss your specific security requirements, please contact us at 314-867-1125 or send us a message here.