Selected News
Critical security steps every business should take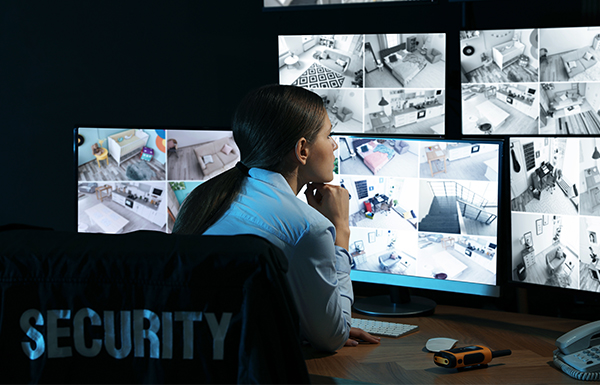 Investing in security systems and preventive measures is a must for any business to maintain a strong brand. There is no discrimination in threats as all businesses can be targeted, regardless of size and location.Assaults have become common amongst new and small companies alike. Recent analysis show that, every 4 out of 10 small businesses have reported minor threats and every 2 out of 10 businesses have reported major threats.
Outlined are critical security steps every business/security company should undertake in St Louis:
1. Background Checks:
Disgruntled employees have been one of the major threats that any business owner has faced. When employees go rogue, especially the ones working as part of the IT team, who have knowledge and access to data, networks,and administrative accounts this can cause serious damage to business and its security. To prevent this, it is very important to conduct background checks on your employees as a part of the company's commercial security plan.This will ensure and allow you to evaluate your staff and minimize potential risks.
2. CCTV & Alarm Systems:
In today's world digital security in the form of CCTV and alarm system has helped reduce and neutralize up to 50% of the security threats for most businesses. It is an invisible line of defense that is strategically placed by experts to detect criminals before or after they commit a crime. Most criminals are compelled to leave the area, upon triggering an alarm system. Your CCTV network and alarm systems can be programmed to automatically contact and alert our patrolling officers so they can respond promptly to any threat. Using CCTV and Alarm Systems ensure your business is secure and monitored 24/7.
3. Access Badges & Mobile Devices:
Thieves often scout their intended target in advance; they try to find ways of entry during operational hours, check your security systems,to identify easy targets. Data theft is also at the highest vulnerability, especially when employees use their mobile devices to share and access company data and information. Having a security badge system where every employee and guest is provided a unique one-time entry badge will help by preventing any unauthorized access by an unknown individual. Also, the same badge system can be used to help ensure that each employee or guest and their belongings, such as mobile devices and laptops are registered and deemed safe and or returned upon exchange of the badge while exiting the building premises.
4. Security Guards & Patrolling Officers:
This is a must-have for any business be it old or new, small or big. At Sentry Security we strongly suggest hiring Security Guards or Patrolling Officers who can constantly guard your premises and keep a watchful eye on your valuables.
5. Risk Assessment:
A breach in security is not a matter of if, but when. The impact of a security breach or potential threat can be minimized by conducting a thorough risk and threat assessment. This will identify areas of vulnerability in your current security system and enable us to control and replace procedures to develop a plan to execute the proper protection needed for your business.
Do you need help with your security plan? We at Sentry Security provide a wide range of security services for commercial and residential customers. Take some time to visit our website sentrysecurity.net to research on the various security options we offer. This will help us provide your business with the best security service solution available.